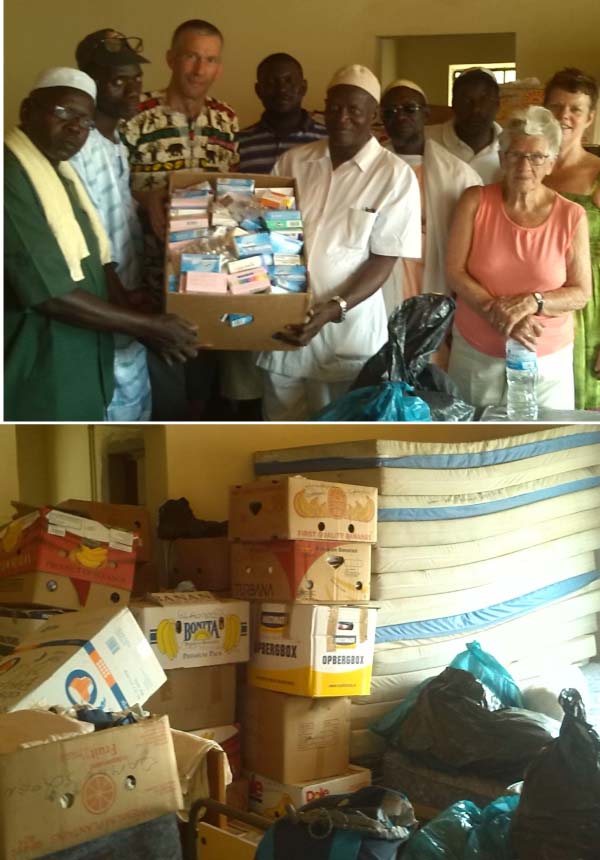 Donors from Westmaas, Holland, on Friday donated an assortment of medical items and other essential materials to Kassagne community clinic in Foni Bintang Karanai District, West Coast Region.
The items, worth over D2 million, include beds, mattresses, and solar lighting system.
Abdoul Gaye, a Gambian friend of the donors, said the Dutch have been supporting the Kassagne community clinic over the past years.Their efforts are geared toward complementing the government for the attainment of quality healthcare services in The Gambia.
The Alkalo of Kasagne, Alhaji Ebrima Beyai, commended the donors "for their philanthropic gesture."
Handing over the donated materials, Leo Reijerkerk and wife Geertje said they have plans to upgrade Kassagne community clinic to a standard health centre.They also have plans to build a labour ward to help ease the burden on pregnant women who have to trek for kilometres to Sibanor and Brikama health centre for delivery.
Leo thanked Henk Van Denbrug for donating the solar panel. He said it will be of immense benefit to the clinic during emergency.
The couple commended the Gambia government through the Ministry of Health and Social Welfare "for creating the enabling environment."
The Dutch called on the management committee of the clinic to work hand in glove with the people of the community for the development of the health facility.
Tombong Sanyang, president of the management committee of the clinic, thanked the donors for the gesture as the donated materials will "go a long way in helping the clinic."
He promised that the items will be put into good use, and that all the 17 villages, in Foni Bintang, are directly benefiting from the services of the community clinic.
Read Other Articles In Article (Archive)