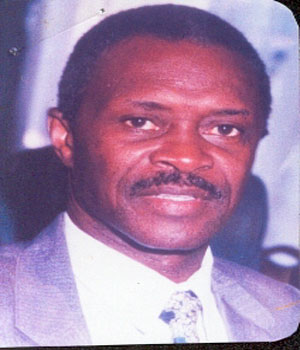 A senior officer of the Common Wealth Games Federation, Ms. Sue Whiteworth, yesterday, at the Sheraton Hotel, presided over the launch of a Media Sub Committee as part of preparations of the 2008 Commonwealth Games General Assembly to be hosted in Banjul in November.
The Media Sub Committee chaired by Peter Gomez, included Dodou Bojang, Isatou Bittaye, Sainabou Kujabi, Namory Trawally and Ndey Busso.
In her launch statement, Ms Sue Whiteworth pointed out that the Common Wealth General Assembly will kick off on the 16th November 2008 and run until the 20th.
Ms. Whitworth who is currently on a short assessment tour of Gambia's readiness for this major international sporting event said the first Common Wealth General Assembly in Africa was held in Kenya in 1986.
"We are preparing for the forthcoming event to be hosted in The Gambia this year," she added.
George Gomez, executive director of The Gambia National Olympic Committee, expressed optimism that the event will be a successful one stating that 71 Common Wealth countries are expected to attend.
For his part, the chairperson of the Media Sub Committee, said the committee will do their best to ensure that all Gambians are well informed about the event. He urged colleagues in the media to play their intermediary role of disseminating information concerning the event to the people.
The first vice president of the G NOC, Fred Lloyed Evans, advised the Media Sub Committee members to disseminate any information regarding the event to all Gambians and the outside world.
The event, slated for November 2008, will be a week-long meeting of the 71-Member Organisations of the Common Wealth, and will be co-ordinated by The Gambia National Olympic Committee.
The Media Sub Committee will work ahead of the event for a successful hosting by The Gambia and ensure that the event is given maximum publicity.
Read Other Articles In Article (Archive)