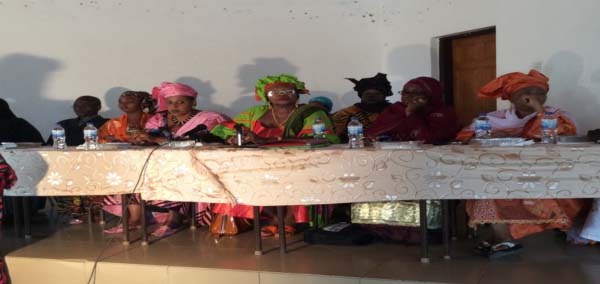 Women groups in the country Monday received D1.6 million handed to them by the office of the Vice President and Minister for Women's Affairs and the Women's Bureau, at ceremony held the KMC multipurpose center on Jimpex Road.
The executive director Women's Bureau, Mrs Binta Jammeh-Sidibeh, said since the inception of the bureau, it has stood to empower women and girls.
This was a clear manifestation that women are being empowered, and it was up to Gambian women to take the opportunity and make best use of the opportunities, she said.
The development of women is the development of the nation, she added, further stating that the support from the government to women would go a long way in enchaining their capacity in contributing to the nation's development.
She said from statistics it could be seen that women are the majority in the population, and if they are supported development would surely be registered.
She commended the efforts of NGOs in complementing the efforts of the government.
The president of the National Women's Federation, Aji Fatoumatta Jah, said all thanks go to the President, who has the interest of women at heart.
The President has done his part by giving women the support and it is left to them to take up the gesture, to tie their wrappers, and strive for national development.
The federation is here for every woman in The Gambia, she went on, and urged women to use the monies appropriately.
The Governor of West Coast Region, Siffia Hydara, called on women to take up the opportunities given to them, as a time has come where women are handling important positions in the country.
She also called on women to take the girl-child to school, as they too are contributors to the nation's development.
Taking on the welfare of women, the director of Social Welfare advised women against the selling of drugs, baby dumping and other offences.
She said although the office is there to see after the welfare of women, women too need to act in accordance with the laws of the country.
She also urged them to make best use of the monies, and use them on what they were meant for.
Read Other Articles In Article (Archive)