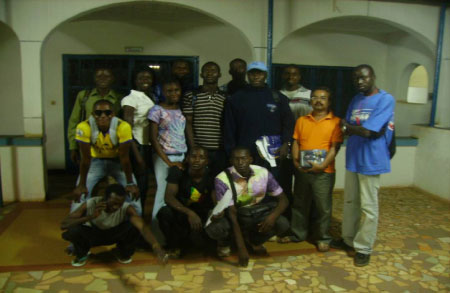 From 30 April to 1 May 2011, an ICC/ACA umpiring course was held in Mali in conjunction with Malian Cricket Federation (FeMaCrik).
The course was conducted by the ICC/ACA instructor Johnny Gabriel Gomez. A total of 12 persons took part in the level 1 umpiring course.
"Let's note that they are from the list of the15 (fifteen) Malian umpires who took part in the level O course in 2009 conducted by the same instructor," said a statement from the Gambian Cricket Association.
The course was based on the forty-two written laws of cricket and the forty-three unwritten laws of cricket, which is common sense.
All these laws have been deeply discussed by M. Gomez and the participants, the statement added.
In addition, the instructor has also shared his own umpiring experiences at the national and international level. "A lot of practical cases were studied throughout the course," the statement disclosed, adding that a final exam was taken by the participants at the end of the course.
The participants expressed satisfaction and appreciation with organisers of the course for giving them the opportunity to learn new skills.
The closing ceremony was covered by the national TV (ORTM) and local newspapers and radios in Mali.
Read Other Articles In Article (Archive)