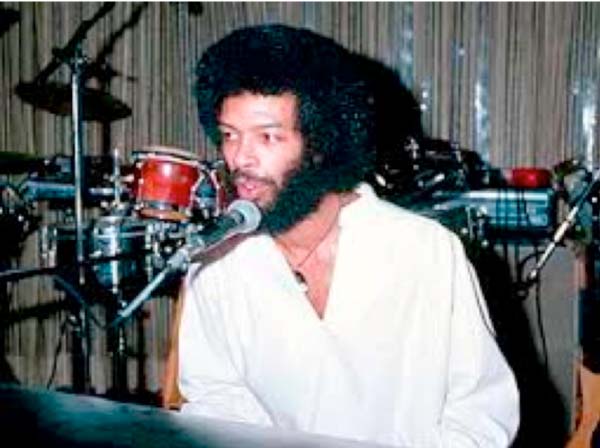 In previous notes, we talked a little about the evolution of jazz from mainstream to bebop and then back to mainstream jazz with a lot in between. It is also very fascinating to explore the relationship between jazz and poetry, and how what became known as "jazz poetry", has its roots firmly embedded in the oral tradition of African music. Jazz and poetry have long been associated together because of the amount of freedom embedded in their practice, but each art form (jazz/poetry) existed on its own, until the 1920's when poets such as T. S. Elliot and E. E. Cummings began using the conventions of rhythm and style in their work. This development which was accompanied by the simultaneous evolution of jazz and poetry, led to the merging of the two art forms into one, namely –Jazz Poetry.
It was conceived by African Americans in the 20's, maintained in the 50's by counterculture (Beat) and adopted to modern times into rap and hip-hop. In the 50's, it shifted focus from racial pride to spontaneity and freedom. Jazz poetry and music have always been seen as effective mediums to make powerful statements against the status quo at that time.
Jazz is always about listening and sharing. There are a thousand ways to say something, but the particular way one selects to express a thought, usually reflects the person's mental state. In African societies, music is learned orally through the process of the master/student relationship. Master plays something and tells the student to "make it sound like this".
The direct experience of imitation (i.e. copying the master) introduces the student to the music without intellectual intervention. It goes directly to the sound of the music, as the intuition and the ears often know more than the intellect does.
The oral tradition is the process used by the master to efficiently pass musical wisdom to succeeding generations of musicians. This wisdom is usually experiential and difficult to record in written form. Miles Davis once said that "you only copy from the best" and that "if it sounds good, you must have used the rules correctly". If you copy good sounds, you are learning the rules of music by ear.
Jazz proverbs are ubiquitous throughout the history of jazz. They make sense to you at the time, but the information in them is usually hidden, and the other dimensions are illuminated only after one has enough experience and has acquired enough knowledge to relate to the proverb personally. Jazz proverbs are very powerful and in the 60's, poet Leroy Jones (Amiri Baraka) revived the idea of jazz poetry as a source of black pride.
Elements of jazz appear in his work such as syncopation and repetition of phrases. This technique was previously used by poet Langston Hughes and later by Gil Scott Heron in his spoken word albums. Gil Scott Heron is the reason we started this piece looking into the linkage between jazz and poetry. He died a few years ago in New York after becoming ill upon returning from a European tour. He was an American poet, musician and author, known primarily for his work as a spoken word performer.
His birth name is Gilbert (Gil) Heron. He was born in Chicago, Illinois on April 1st 1949, but grew in New York where he did his high school. His father was Jamaican with the same name Gil Heron and his mother Bobby Scott Heron sang with the New York Oratorio Society.
Incidentally, his father was the first black to play soccer for the Glasgow Celtic Football Club of Scotland. While in New York, Gill attended the Dewitt Clinton High School and Fieldston Academy where he excelled in English and developed very good writing skills. After high school, he attended Lincoln University in Pennsylvania.
The choice of Lincoln was influenced by Gil's longtime role model, Langston Hughes. Gill only spent two years at Lincoln and took time off to write two novels, entitled "The Vulture" and "The Nigger factory". After the publication of "The Vulture" in 1970, he returned to school and obtained a Master's Degree in creative writing from John Hopkins University. However, his musical career got started during his days at Lincoln, where he met Brian Jackson with whom he formed his first band, called –Black and Blues.
His collaborative efforts with Jackson featured a musical fusion of jazz, blues and soul, as well as lyrical contents concerning social and political issues of the time. Scott's recording work is often associated with black militant activism and he has recorded many songs on the subject, gaining much critical acclaim for one of his most known compositions, "The Revolution Will Not Be Televised". His poetic style has influenced other musicians in the generation of Rap and Hip Hop.
Although he started playing music with Brian Jackson, his recording career began in 1970 with the release of the album "Small Talk at 125th and Lennox". It was produced by Bob Thiele for the "Flying Dutchman" label, and Scott was accompanied by Eddie Knowles and Charlie Saunders on conga, with David Barnes on percussion and vocals.
In 1971, he released his second album entitled "Pieces of a Man" again produced by Thiele, and this time joined by his friend Brian Jackson on piano, Ron Carter on bass, Hubert Laws on flute and saxophone, Bernard Purdie on drums and Burt Jones playing electric guitar. His third album "Free Will" was produced the following year in 1972 with Horace Ott as arranger and conductor.
In 1974, Gil Scott again collaborated with Brian Jackson to release what would become the two artist's most artistic effort, "Winter in America". It contained Scott's most cohesive material and brought out the best of Jackson's creative input. The following year, still working with Jackson, he released "The Midnight Band: The First Minute of a Day", and in 1976 they did a live album called "It's Your World" followed by a recording of spoken poetry "The Mind of Gil Scott Heron" released in 1979.
Scott would only release four albums in the 80's, "Real Eyes" in 1980, "Reflections" in 1981, and "Moving Target" in 1982. Tenor saxophonist Ron Holloway was added to Gil's next album "Moving Target" released that same year. Holloway stayed with Gil until in 1989 when he left to join Dizzy Gillespie.
In 1985 after his contract with Arista was not renewed, Scott quit recording but continued to tour. That same year, he helped compose and sang "Let Me See Your I. D" on the Artist United against Apartheid album "Sun City".
In 1993, he signed with TVT Records and released the album "Spirits" which included the track "Message to the Messengers" which criticized the rap artist of the day and urged them to speak for change rather than perpetuate the same social situation. He wanted them to be more articulate and artistic. He disliked the use of slang and colloquialism saying, it does not allow one to see the inside of a person, and all you get is a lot of posturing.
Scott's later years would see him succumb to the evils of city life that he preached against. In 2001 he was arrested for possession of cocaine and sentenced to one to three years imprisonment in New York State. He would spend the next few years in and out of prison because of drug use, and in 2008 he announced that he was HIV positive.
Scott however stayed active throughout this period and in 2010, he released his last album, which was also his first studio engagement in 16 years. The album entitled "I'm New Here "was started in 2007 but completed in 2010, three years later.
He continued to tour and perform live until the afternoon of May 27th 2011 when he died at St Luke's Hospital in New York City, after becoming ill upon returning from a European trip. He was eulogized by R&B singer Usher with the words "The Revolution Will Be Live".
This article is dedicated to the Editorial Staff of FOROYAA NEWSPAPER. We commend you for your consistency and principled editorial policy.
Read Other Articles In Article (Archive)