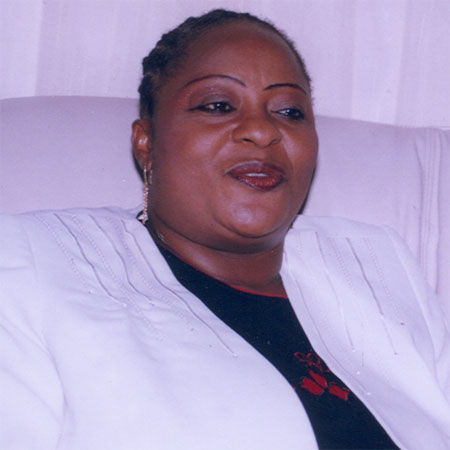 The Nigeria High Commission in The Gambia recently made a donation of 32 litres of herbicide to the women of Sittanunku village, Upper Niumi, North Bank Region (NBR).
The 30 litres of herbicide can be applied on at least three hectares of farmland, which when translated in real terms means "a bumper harvest for the community".
The link between the Nigeria High Commission and Sittanunku was forged during the Roots Homecoming Festival when one Mr Demba Senghore, a member of the village development committee, told Mr Obase B. Okongor, the head of chancery of the Nigeria High Commission, about the plight of the Sittanunku women.
The Chief of Upper Niumi Lamin Queen Jammeh who received the Nigeria High Commissioner Mrs Esther John Audu and her entourage at the village 'bantaba' described the donation as a "meaningful intervention" in the development of the village and "a giant step in the right direction".
He said, "It is only a truly committed development partner who will visit the provinces during the difficult period of the rainy season. It is a lean period when economic activities are at their lowest ebb."
Elaborating on the theme of committed development partnership, Her Excellency Mrs Esther John Audu described herself as "a grassroots person" who identifies with the needs, aspirations and difficulties of the Sittanunku women in particular and women generally. She assured the women of the high commission's readiness to support their development agenda.
Earlier on, Mrs Audu had paid a courtesy call on the Governor of North Bank Region Mr Edward Sekan in Kerewan. On hand to receive the Nigeria High Commissioner were Alhaji Lamin Ceesay, Chairman of Kerewan Area Council; Superintendent Lamin Touray, Assistant Commisioner of Police; Cherno Nyassi, Immigration Commissioner, NBR; Alhaji Fafanding Kinteh of Lower Baddibou District; Honourable Cherno O. Jallow, National Assembly Member for Upper Niumi Constituency; Mustapaha Saidy, APRC Divisional Youth Mobiliser; and Demba Senghore, community facilitator.
Governor Sekan congratulated the Nigeria High Commissioner on her visit and assured her of the hospitality of the people of North Bank Region.
According to him, the NBR has a disaster sub-committee which manages disaster - man-made or otherwise - in the region. The sub-committee, he added, already had a bank account to which public-spirited are urged to make some donation.
For her part, Mrs Audu expressed delight at being at Kerewan and at being well received. She told the Governor that Nigerians and Gambians are one people who should always work together to foster each other's progress. As a demonstration of the Nigeria High Commission's commitment to existing bilateral relations between both countries, she promised to make some donation to the disaster sub-committee.
As if to reinforce Mrs Audu's observation that Nigerians and Gambians are the same, Superintendent Touray disclosed that Nigerians in Farafenni are law-abiding people.
Read Other Articles In Article (Archive)