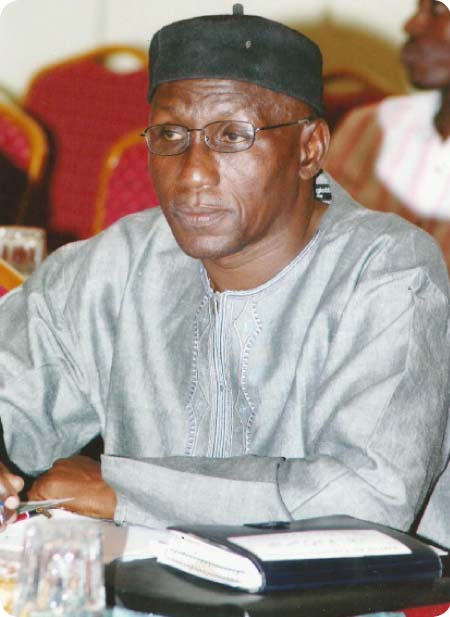 World Consumer Rights Day 2014 (WCRD) was observed globally on Saturday 15 March, and here in The Gambia the Consumer Protection Consortium, CPC, has appealed to the Public Utilities Regulatory Authority, PURA, to help revive the Consumer Parliament (CP), whose activities have reportedly been dormant for the past two years.
The consumer parliament was a very effective platform in highlighting consumer complaints and bringing them to the attention of service providers, according to the CPC.
The CPC also said service providers must endeavour to send company CEOs whenever there are meetings of the consumer parliament, so as to ensure that action is taken on consumers' complaints.
In a statement to mark the day released to the press, the CPC also appealed to the government to speed up the process of enactment of the consumer Bill, and to put the representatives of consumers on the boards of the various public enterprises, that operate in areas affecting consumer livelihoods.
The statement was made by the two national organizations which constitute the CPC namely, Foundation of The Gambia Incorporation – Consumer Rights Protection Chapter (FGI-CRPC) and the Community Assistance Consumer Action Group. They are headed respectively by Sulayman (Saul) Sillah as CEO and Alhaji Buba Sarr as chairman.
Meanwhile, Consumer International (CI) based in Geneva and London, has chosen "Fix our phone rights" as the theme for 2014.
CI has called on its members and supporters to highlight the consumer issues that are undermining and frustrating the success of mobile phone services.
"To mark WCRD, CI will be launching a new consumer agenda for fair mobile services."
The agenda sets out the issues that most affect consumers, including the need for access to a reliable service, the security of their data and fair contracts and billing.
Some of the issues CI wants addressed under the agenda for phone rights are: Provide consumers with access to an affordable, reliable service; provide consumers with fair contracts explained in clear, complete and accessible language; provide consumers with fair and transparent billing; provide consumers with security and power over their own information; and, to listen and respond to consumer complaints.
Read Other Articles In Article (Archive)