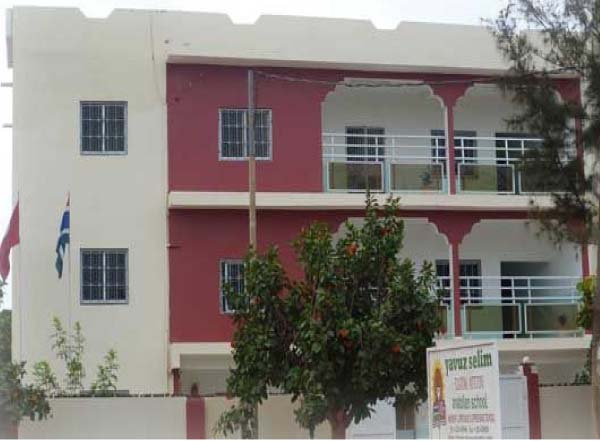 Gambian authorities have reportedly ordered the immediate closure of Yavuz Selim Anatolian School, a private school in The Gambia, which provided an "all-English education (with French and Turkish as a second language) for students from three years of age through senior secondary school".
Yavuz Selim school was established in 2010 and attended by students of various nationalities. The school provided an international school programme, and was described as "non-profit making".
"YSAS is strongly committed to developing an international and multi-cultural perspective among our students and parents…Our aim is to make an international education available to as many students as possible", stated the principal's message on the school's web site www.ysaschool.com
Our sources said the national education authorities reportedly sent a one-sentence letter to the school's principal ordering the school's immediate closure, and the principal in turn sent a letter to all parents announcing the government's decision to close the school.
The written directive to close did not mention any reason, our source further revealed.
Unlike past practice, when the ministry of Basic and Secondary Education (MoBSE) announced that a particular school in the country has been ordered for not complying with national regulations, this time MoBSE did not make this school closure public.
Meanwhile, the scores of pupils and students who attended Yavuz Selim school, with a nursery, primary school, junior and senior secondary school sections, and which remain closed for several weeks now, are staying at home, not attending school.
Observers note that the sudden closure of the school coincided with a recent boost in Gambia-Turkey relations, culminating in the recent state visit of President Yahya Jammeh to Ankara.
On that occasion, Gambian and Turkish officials signed a number of cooperation agreements in the fields of health, defence, taxation, culture, sports, education and security cooperation.
Although there is no evidence linking it to the closure of the school in The Gambia, observers have called attention to recent events in Turkey, where the parliament passed a new law to shut down private preparatory schools, which are attended by millions of students.
According to news reports, a deadline of 1 September 2015 was set to close the schools, many of which are run by the movement of an influential US-based Muslim cleric, Fetullah Gulen, who prime minister Recep Tayyib Erdogan accuses of running a covert campaign to topple his government.
The schools are said to be a major source of income and influence for the movement.
Read Other Articles In Article (Archive)