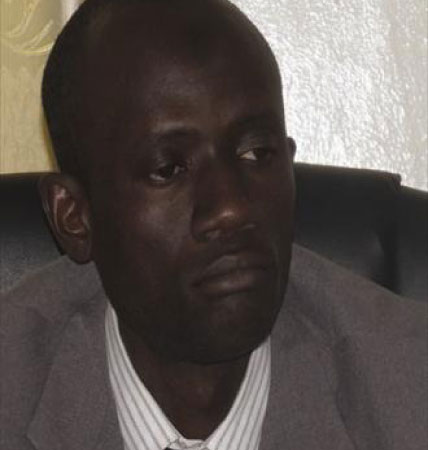 The National Sports Council, NSC, has rejected the ultimatum issued by the GNOC executive committees' lawyer giving the council seven days to publicly withdraw its statement of not recognising the GNOC leadership until proper elections are held.
Lawyer Ida Drammeh had said the NSC's position contravened the laws of the Olympic Movement and the GNOC constitution, as proper elections had already been conducted and called on the NSC to publicly retract its statements or face an injunction in court.
But the Sports Council replied yesterday, maintaining its position that until proper elections are conducted , the Council and the Ministry of Sports will not recognise what it called the  "self proclaim executive committee of the GNOC''.
In a letter addressed to the GNOC's lawyer yesterday, the Sports Council reminded lawyer Drammeh and those she represented that the general administration of sports development in this country falls under the purview of the Ministry of Sports as provided for in the National Sports Council Act 2000 and the 1997 Constitution of The Gambia.
 The NSC went further to state that while the  Council and the Ministry have no inclination to infringe upon or undermined the constitutional rights of any person or group, by the same token the NSC and the Ministry  shall proceed unhindered to fulfil their constitutional mandate to administer and manage sports development in the country without fear or favour, It added that in order for the NSC  and the Ministry to accept  and have harmonious relations with any actor or actors  within the jurisdiction of Sports in the country ,  that actor or those actors must have to demonstrate truth, sincerity, accountability and good governance in their operations.  The National Council went on to state:
''In situations like the current GNOC impasse, what is rationally expected is to continue to open a forum for dialogue and not outlandish threats of legal action. The NSC and the Ministry of Sports are very familiar with the Olympic Charter, and are committed to the ideals and principles of the IOC which promotes probity, transparency and fair play in all sports.
"But while the NSC and the Ministry of Sports have adopted a hands off policy in all sporting bodies and have no intention to politically interfere in any sports body, we remain alive to our duties and responsibilities  to all citizens in the development of sports''.
The Sports Council concluded by stating again that, "the position of the NSC and the Ministry of Sports remain the same. That is, not to recognise or work with the present self-proclaimed executive bureau members, until an acceptable elections is held by all genuine stakeholders''.
Read Other Articles In Article (Archive)