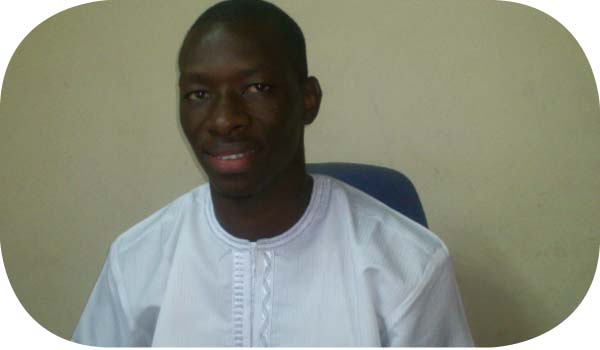 The Banjul High Court presided over by Justice Abi yesterday refused granting bail to the Taranga FM Managing Director Alagie Abdoulie Ceesay.
Alagie Abdoulie Ceesay, who is being tried on a 7-count charge of sedition, has been refused bail three times by the high court.
This was the second bail application made before Justice Abi and was refused, and another bail application made before Justice Muhammed Dan Azumi Balarabe was also refused.
The state was represented by DPP Barkun and defence counsel Combeh Gaye-Coker appeared for the applicant.
Delivering the bail ruling, Justice Abi said: "I carefully read the affidavit in support of the application, and I do not support the change in circumstance as argued by the defence counsel. The application is hereby refused."
Meanwhile, the change of circumstance highlighted by the defence counsel Combeh Gaye-Coker stated that there had been a lapse of time from September to date, which is four months.
"Apart from lapses of time the applicant has said in paragraph 2 to 27 of the affidavit in support that his health has deteriorated so much so that he was admitted at the EFSTH and also put on medication."
She added they have exhibited to their affidavit in reply the medications taken by the applicant issued by the Gambia Prison Services, and they have also applied for the medical report from EFSTH, which was also exhibited to the affidavit in reply.
"This is a very important fact and a very important change in circumstance. This factor was never an issue in the previous bail applications."
Counsel Gaye-Coker also stated that she had filed a no-case-to-answer submission and served on the DPP.
DPP was then given until Thursday to file a reply, and after which the defence will also reply on points of law.
The ruling on no-case-to-answer was set for 16 February 2016 at 4pm.
Meanwhile, the trial judge told journalists yesterday that he had an open door policy for journalists that cover his court proceedings, and does not want a situation where he would be entangled in a battle with the press.
He complained that he was misquoted by the press reporting on the last court hearing.
Read Other Articles In Article (Archive)