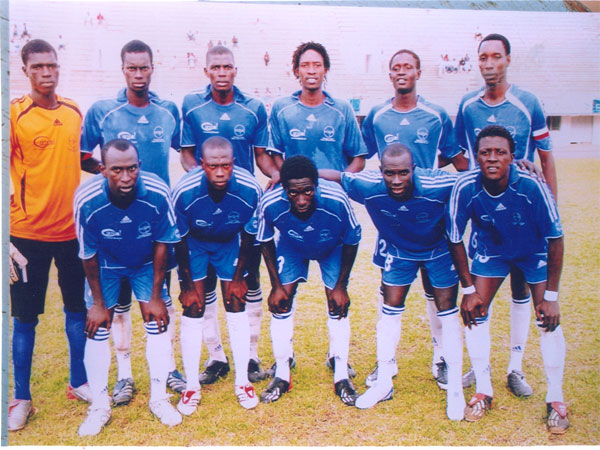 On Sunday, July 2011 the return leg of the 2011 Wafu Club Championship Tournament was keenly contested between Gamtel Football Club and Nyarry Tally of Dakar, Senegal, at the Independence Stadium in Bakau.
The match was well attended by various dignitaries both from Senegal and The Gambia, including local supporters, particularly Gamtel/Gamcel staff and members of Scorpions Fans Club.
The match was very thrilling and played in an atmosphere of friendship and conviviality generally characterised by mutual respect and sportsmanship on the side of both players and supporters.
The Gamtel team was much acclaimed for the magnificent show of talent in the field of play. After a very tough battle, the match resulted in a win for the telecommunication giants at the end of a penalty shootout, thus giving The Gambia three points.
Despite losing, the Nyarry Tally team management thanked Gamtel and all Gambians for the warm welcome and big hospitality accorded them.
Baboucarr J. Sanyang, acting managing director of Gamtel, applauded the efforts of his team and attributed their success to hard work and commitment in every area.
On a broader perspective, Mr Sanyang thanked the staff for their unrelenting efforts at getting the company to realise its dream of providing world class telecommunication facilities to all its customers.
The Gamtel football team struggled from far away before emerging successful and arriving at the position it is now. The team worked hard to become the winners of the FA Cup finals. It also worked hard to become the winners of the Super Cup finals.
Gamtel's Management is always prepared to give the team the necessary support to make it excel to the highest level. Their successful results were achieved through the dedication and sacrifice of the staff, as well as the hard work and commitment of the players.
Let me seize this opportunity to remind the readers that about two weeks ago, the 1st leg was played in Dakar, but ended in a goalless draw, thus giving Gamtel one point.
The Acting Managing Director, Mr Baboucarr J. Sanyang and the entire Management of Gamtel/Gamcel would like to thank all the stakeholders including the staff for their invaluable support.
Let us pray together so that we will become the final winners representing the Gambia, Amen!
Read Other Articles In Article (Archive)