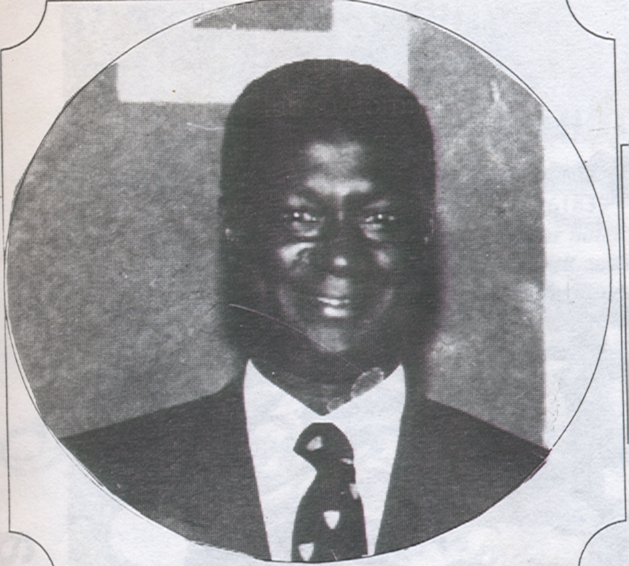 The 2008 GNOC Outstanding Sports Personality and Inducted into the Hall Of Fame
Born in Banjul in the late '40s and he attended Albion, Staley Street, St Mary's Primary and Crab Island Secondary Modern Schools. He started playing football in the streets of Banjul and was the captain of the Crab Island school team. His qualities were first observed by the late Alhagi Ebou Conteh who introduced him to league football in 1963 with Black Stars a second division team. He played only one match for Black Stars and was promoted the very next day to the 1st Division team Black Diamonds and played in their cup final the same day.
During his playing days in The Gambia he was the player that every team wanted to have on its side. He went on to play for White Phantoms, Arrance, Augustinians and Wallidan, winning trophies and medals with all these teams.
He was first selected for the national team in 1963 when he was still going to school and was an automatic choice for selection in the national team until 1985 - a staggering 22 years. He continued playing for his last team Wallidan until 1987 when he finally decided to hang up his boots.
He played against teams from Senegal, Mali, Guinea Bissau, Cape Verde, Mauritania, Cote d' Ivoire, and Sierra Leone and was very well know, admired and respected in all these countries.
In 1965 after playing against Sierra Leone he was signed by Black Pool in Sierra Leone as a semi professional.
In 1970 he was invited for trials with Derby County Football Club then a 1st division English League Club.
In 1972 he turned professional and signed for a Danish 1st club B1901.
In 1973 he signed a 5year contract with Seville FC a 1st Division team in Spain.
In 1978 he returned to Denmark and played for Herfolio FC until 1981 when he returned to The Gambia and continued playing with Wallidan.
In recognition of his contribution to sports and football in particular he was awarded the MRG on two occasions in 1985 by the president of the 1st Republic Alhaji Sir Dawda Jawara and in 2000 by the President of the 2nd Republic Alhagi Dr Yahya AJJ Jammeh.
Though retired from active play, he still contributes to football by advising players, particularly those in the national team, about tactics and training methods. He is currently the team manger of the senior national football team and is also a member of the national sports council.
In recognition of his fantastic contribution to football in this country and the huge promotion and exposure this person has given to this country. Alhagi Momodou Ngoos Njie alias Biri Biri has been voted the most outstanding sports personality of 2008 and has been inducted into the hall of fame.
Watch out for more 2008 GNOC Awardees in our next edition.
Read Other Articles In Article (Archive)