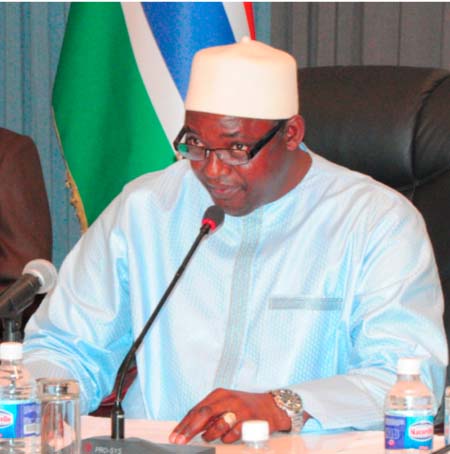 President Adama Barrow has returned from his four-day European tour, where he visited France and Belgium.

Speaking to journalists upon his arrival on Saturday at Banjul International Airport, Barrow said France is Gambia's biggest donor and strongest partner in development.
"I was invited by President Hollande and the invitation was very important. We discussed a lot of things, and the meeting was positive, as they are ready to help, and I think The Gambia has a lot of goodwill."
President Barrow further said he had discussions with some mega investments firm and other companies.
He also met with Gambians living in France, and discussed with them.
The Gambian leader told them it would be good for all of those Gambians to come back home and used their knowledge, skills and expertise in The Gambia to help the nation develop, and for their people to benefit from their knowhow and investments.
"We should work together to move the country forward," he declared.
President Barrow visited Europe with his ministers of the Interior, Foreign Affairs, Tourism and Justice.
The ministers, according the President, are still building necessary ties and cooperation with their counterparts in Europe and Asia.
President Barrow declined to answer a question on 'whether there is any special package on migrants discussed during the visit.
Read Other Articles In Article (Archive)