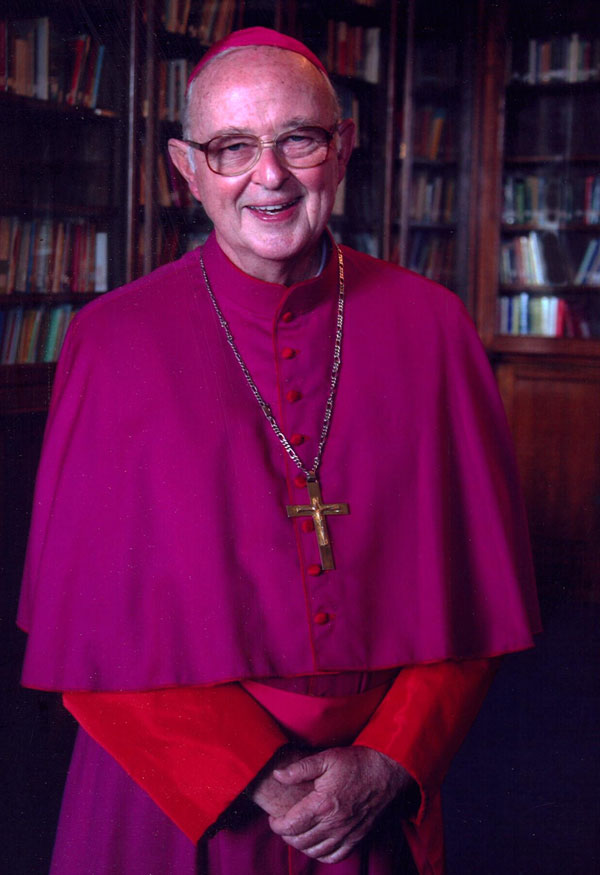 THE CHRISTMAS STORY
1.         The story of the birth of Jesus, Son of God and Son of Mary, is almost like a fairy tale. His life on earth begins with very simple origins in the form of a tiny, helpless infant; at the same time, there is the promise of a reversal of fortune. 'He will reign over the house of Jacob and his kingdom will have no end'.  There is also tragedy in the knowledge of what will become of this child. He came unto his own, but his own would not accept him. But for the moment, as we celebrate once again the birth of this child, there is an unmistakable sense of hope, of joy and of excitement in the way in which an angel of the Lord breaks the good news to shepherds who were the first to hear what was happening: 'I bring you news of great joy to be shared by all people. Today, in the town of David, a savior has been born to you; he is Christ the Lord.
Luke's account of the actual birth of Jesus is extremely brief and simple. He is more interested in the events that surrounded his birth…events that actually touched the lives of Mary and Joseph far more than the child himself, safe and warm in the womb or the arms of his mother.
2.         'In those days, a decree went out from Caesar Augustus that the whole world (Roman Empire) should be enrolled' – a census whereby each one would register in his own town of origin. Little did he realize how  responsible he would be for the long journey of Mary and Joseph from Nazareth to Bethlehem - more than 100 kms. This must have taken them several days – at the very time when Mary was due to deliver her baby. It was a very long and uncomfortable journey for herself as well as for Joseph. How often have we read this Gospel story at Midnight Mass? How easy it is to pass over the consequences it involved – the terrible hardship that Joseph and Mary endured. Could not God have 'arranged' that the birth of His own Son could have taken place at any time other than the Roman census (or, vice versa)? And even more astonishing, the Prophet Micah had foretold that the long awaited and promised Messiah would be born in Bethlehem – the very least among the towns of Judah! If the census had not occurred, this prophecy would not have been fulfilled.
3.         But that is not all….At the end of that long and dangerous journey, the next concern was the need for some kind of shelter – a place that would be safe and not too cold; and above all where Mary could have some privacy. Once again, because of the census, accommodation was difficult to find in Bethlehem that night. This was a major worry and responsibility for Joseph. Luke describes this episode in the last few words of the one verse of the Christmas story in which he records the birth of the child: 'and she laid him (the child) in a manger because there was no room for them in the inn'.
4.         I can remember a play/drama of the Christmas story which was performed by a group of children (about 10-12 years old). At that moment when Joseph and Mary discovered the inn in Bethlehem (as described in the Gospel), all was silence in the play. The silence of this moment was broken only by the knocking of Joseph several times on the wooden door of the inn. Finally the door opened slightly to the sound of hinges creaking for lack of oil. Then, a woman's head peeped out the door and said ever so quietly – sorry, no room here tonight. Joseph pointed silently to his wife on the donkey in the middle of the street; but the woman simply nodded her head sideways. Joseph then got angry and poignantly pointed again to his pregnant wife (weary and tired) and this time he began to shout at the poor woman. But the woman said no more and just closed the door. Mary then cried out to Joseph and begged him to understand that it probably was not the woman's fault!
Children have an amazing sense or feeling for what is right or wrong. The little boy in that play who acted the part of Joseph…he didn't have to act. One could clearly see how he was able to put himself fully in the shoes of Joseph in that horrible predicament.
5.         Each year, we look forward to celebrating Christmas. Sending a Christmas card to family and friends is one way to do this – not an easy thing to do. It is a pity that some Christmas cards have little or no reference to the birth of Christ. Others which do so rarely contain a genuine Gospel message either in the picture portrayed or in the words chosen. If I were an artist, I would love to be able to draw a simple picture of the story of Joseph and Mary searching desperately for a room in the inn; and underneath, the words: 'she laid him in a manger, because there was no room for them in the inn'.
It is so easy for us to criticize the innkeeper on this occasion or the people of Bethlehem in general. First of all, it is most likely that accommodation was very scarce. Besides, how could anybody in Bethlehem that night have known or believed that Mary's child was the promised Messiah, the Word of God made flesh?
In a sense, it was Joseph and Mary who actually suffered more than the newborn baby in the circumstances. This is just one of the ways in which Mary had to endure a lot of discomfort and pain in her role as Mother of Christ. This is why we (as Catholics) like to show our devotion to Mary by honouring and venerating her for her unique contribution to the mystery of Christ in His mission as Redeemer of mankind.
Whoever we are and wherever we are, we will always find people in situations like Mary and Joseph on that night in Bethlehem.
What have I ever done to help in giving shelter to such refugees or migrants in similar situations? What do I think I could do?
These are very sensitive questions. But we cannot ignore them. They are part of the way in which we can celebrate Christmas in spirit and in truth.
Lord, we pray:
•           That Jesus Christ will be born in our lives today,
•           That we will open our hearts and our homes to the needy,
•           That Christians will show a special concern for the homeless.
Read Other Articles In Article (Archive)