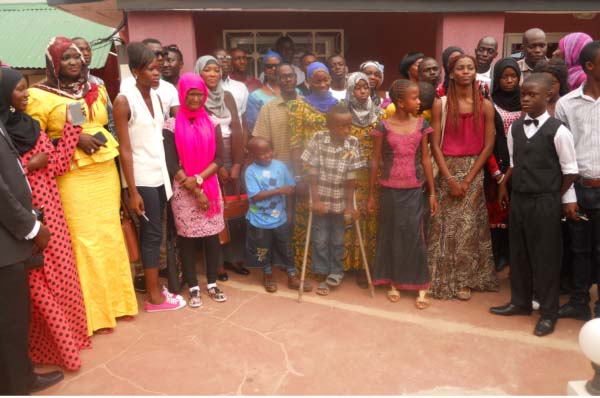 Child Rights issues have again been brought to the limelight thanks to the national screening and children's forum on the 1-minute junior films on child rights.
The event, which took place at the Baobab Holiday Residence in Bijilo on 12 August 2015, was organised by the Young People in the Media (YPM).
It was sponsored by UNICEF and supported by the Government of The Gambia, who have all made relentless efforts at ensuring that every Gambian child enjoys all rights and liberties he or she ought to enjoy.
The 1-minute junior films deal with several issues negatively affecting children in The Gambia including early marriage, female circumcision, rape, exploitation, discrimination and deprivation among others.
The films give a vivid picture of the plights some of these unfortunate children go through, and challenge all and sundry to help make a change.
In his introductory remarks, Eric Samuel Ketter, President of Young People in the Media (YPM) stated that "Children and young people are often sidelined especially when it comes to decision making on issues affecting them directly or indirectly ignoring the simple fact that though invisible, though sidelined, we are still at the forefront and most importantly, we are still necessary for almost all families, national and international development."
He added: "This is why about a year ago, twenty young people between the ages of twelve and twenty met at Mansakonko in Lower River Region to make their voices heard and share their stories in sixty second videos in which these young people devoted a lot of energy and commitment."
The 1-minute videos were developed to commemorate the twenty-five year anniversary of the Convention on the Rights of the Child, which has been ratified in The Gambia into the Children's Act of 2005.
The Unicef Representative, Mrs Sally Saidy Singhateh, was pleased to highlight some of the successes the ratification of the convention has yielded in The Gambia.
"Thanks to the enactment of the Children's Act, many children now enjoy a lot of rights and liberties like the right to basic education, the right to proper health care which includes routine immunization, and have also been protected against various acts of violence and exploitation," she said.
Although there has been a great measure of success, Mrs Singhateh conceded that "there is still a lot more to achieve" in the crusade against the violation of the rights of the child.
Read Other Articles In Article (Archive)