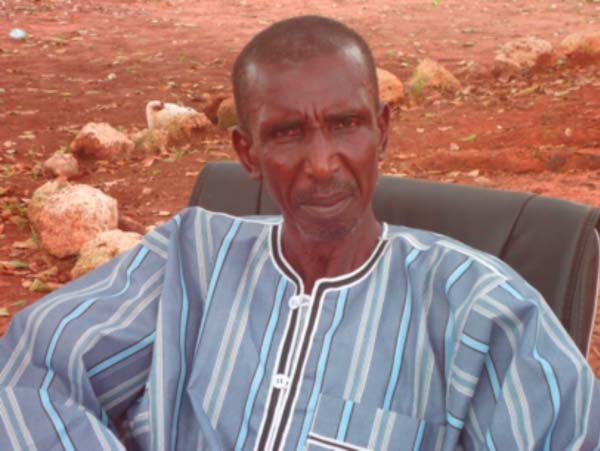 The manager of Chamen Agricultural Training and Seed Multiplication Centre, Kebba Lang Camara, has appealed for electricity connection from NAWEC, as the centre embarks on a lot of agricultural training programmes.
According to Mr Camara, currently electricity from the centre's generator is not reliable, and sustainable as the fuel cost is expensive and affordability remains a concern.
Considering the significance attached to this centre by the Gambia leader, there is need for urgent government intervention to ensure that electricity supplied from NAWEC is available at the centre for better service delivery.
Mr Camara who spoke to this reporter in an interview, said there is a lot of improvement in the centre, but the lack of electricity from NAWEC is hampering some training programmes as people are now in using the latest technologies, which requires a reliable electricity supply.
He said the centre was created to focus on training, and is presently embarking on many projects such as small ruminant development, poultry development, horticulture, crop production, and tree-planting among others.
He further stated that the mission of the centre is to increase food self-sufficiency or food security, improve farmers' livelihood and contribute to the overall national economic goals.
Chamen centre covers 256 hectares, and has cultivated 12 hectares of maize, 2 hectares of groundnuts, one hectare of early millet, two hectares of cowpea and 1.25 hectare of sesame. The total hectares cultivated at the centre is around 18-19 hectares.
"We did all this in order to promote or to have good quality seed and we want others to emulate because each of the crops grown is a school of its own and we want farmers to come and learn the new technology," Camara said.
They are collaborating with FAO, and the centre is supported by WAAPP and FAO and these are two partners assisting them with quality seeds and fertilizer for the farming operations.
Mr. Camara also talked about the importance of application of fertilizer by farmers, but said it is expensive, with Urea costing D1,200 and compound fertilizer costs D1,100 per bag.
There is a need to enlighten farmers on the various types of fertilizer, and that neglecting to use fertilizer by farmers would drastically reduce the yield.
About the centre, Camara said it is a training centre with a family-type dormitory, with 12 up to 15 to a room.
Regarding the constraints, Mr Camara said the centre has only 15 employees, which is not enough.
They is also a need for a tractor for mechanisation of operations, which would increase production and productivity, he said.
Camara called for proper attention to be given to the centre in improving service delivery systems in the agricultural sector. 
Read Other Articles In Article (Archive)