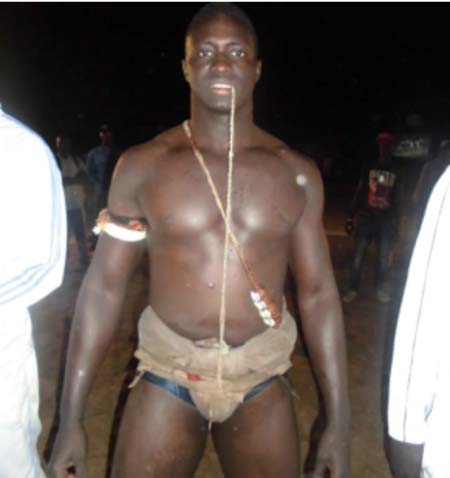 Burr Wrestling Promotion is set to stage grand semi-final and final combats on Saturday 12 December 2015 at the Wellingara football field at 3pm.
All categories of the event are named after President Jammeh.
In the 66kg category, Boy-London of Club Ampaya will face Bull-doff of Club Kololi Mbollo.
Robbel of Fekehmasi boleh will take on Bebe Ameu of Nema Saku ham ham.
Top 5 of Club Jeffjel will battle with Sheikh Ousman of Serekunda Gomsarew.
In the 76kg category, Taphatine of Club Marra will wrestle with Balla junior of Club Balla family.
Bakh yayi of Club Serrekunda mbollo will face Bebe Xereng of Club Jeffjel, while Pull mu lerr of Club Bu-barra will take on Buwasong Jr of Club Kebab jom.
The 86kg category will see Abo-sarr of Club Old Jeshwang take on Err-ness 2 of Club Ampaya.
Leket of Club Barra will face Ndolarr of Club Bullfeleh Kerr Sering.
Amical of Club Roots is set to face Musa Yande of Club Konko ba.
In the 100kg category, Ndeflen of Club Konba is up against Flex of Cub Roots.
Boy Sarjo of Club Kololi-mbollo will battle with Kojaro of Serrekunda gomsarew while Move up soldier of Club Barra will wrestle with Lassperr of Club Bakau.
Ticket prizes are pegged as follows: VIP D200, ordinary D100 and stands at D50.
Read Other Articles In Article (Archive)