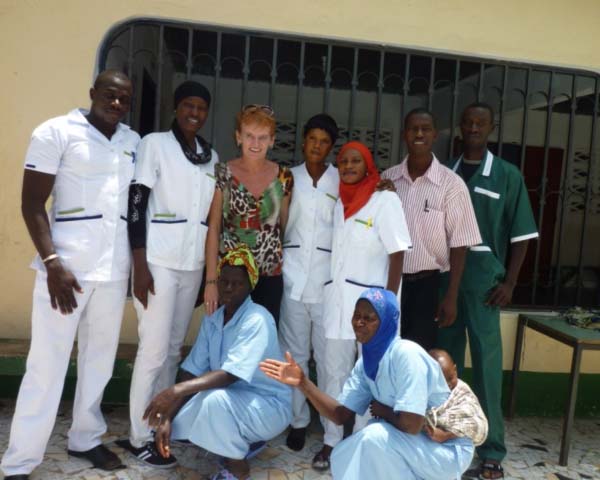 The community of Banyaka village in the Kombo North District on Saturday celebrated one-year anniversary of the village health centre supported by a Dutch foundation, Stiching Elburg, meaning 'Help Gambia'.
The villagers said since the inauguration of Banyaka Health Centre on 5 April 2014 it has contributed immensely towards the reduction of malaria and maternity mortality not only in Banyaka but also in the satellite villages.
Madam Karin De Rooy, project manager of Help Gambia Foundation, said the health centre started with two staff members and three trainees, but "today Banyaka Health Center has twenty committed staff".
"This is a big achievement for the health centre," she said.
She also said that within one year, the health centre was able to get a new ambulance and more medicines for patients.
The foundation has continued to work hard to ensure that "medicine is always available" at the health centre, the Dutch said.
Madam Rooy said their foundation plans to extend the labour room of the health centre so there could be more space for people from the surrounding villages to attend labour at Banyaka health centre.
She hailed The Gambia government for creating an environment conducive for the operation of organisations like theirs to contribute to the national development of the country. 
She also thanked all those who contributed in one way or the other to the success of Banyaka Health Centre.
Henk Hulst, secretary of Help Gambia Foundation, promised that the foundation would continue to give support to the health centre.
Abdoulie K. Baldeh, officer in charge of Banyaka Health Centre, said that since the inauguration of the centre last year, it has continued to provide standard medical services thanks to the continual support of the Dutch foundation.
Read Other Articles In Article (Archive)