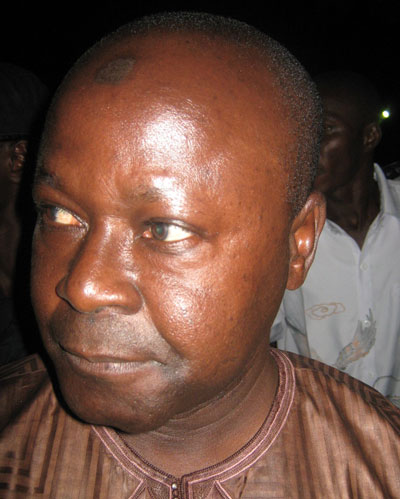 This paper has been reliably informed of the release of Ebrima Bun Sanneh, ex-Executive Director of National Drug Enforcement Agency (NDEA) on Tuesday evening. Mr. Sanneh was on Friday 5th March 2010 dismissed and detained, together with two other senior officials of the NDEA namely, Karamo Bojang and Ousman Sanneh, Deputy Director and Commissioner of Operations, respectively.
Our reporter visited Mr. Sanneh's compound in Tallinding where family members confirmed his release.
Lt. Famara Jasseh of the Army Headquarters has been reportedly released earlier.
Those still in detention are Antouman Saho ex-Minister of Fisheries, who was arrested on Friday 5 March 2010, ex-Major General Yankuba Drammeh who was picked up two days after his dismissal from the Gambia Armed Forces;
Ensa Badjie, former Inspector General of Police, Rear Admiral Sarjo Fofona, former Commander of the Gambia Navy, Colonel Mam Matarr Secka, former Commander of the military police, Major Kuluteh Manneh of the Army Headquarters, Lt. Colonel Abdoulie Jatta of the Gambia National Guards, and businessman Silaba Samateh.
Also still detained are the following persons: Lang Tombong Tamba, former Chief of Defence Staff of the Gambia Armed Forces, Momodou Badjie, former Director General of the country's National Intelligence Agency, Modou Gaye, former Deputy Inspector General of Police, Lt Colonel Kawsu Camara, former Kanilai Camp Commander, Brigadier-General Omar Bun Mbye, Ngorr Secka, a former NIA personnel and Lie Joof, a businessman.
Read Other Articles In Article (Archive)