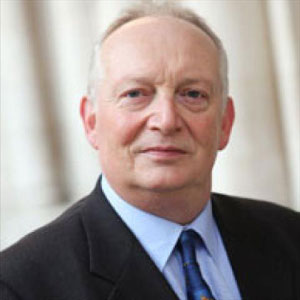 The British High Commission in Banjul is working alongside the National Centre for Arts and Culture (NCAC) to open a visitor's museum in Fort Bullen, Barra. 
The NCAC was recently successful in being awarded £5,000 by the British High Commission to create an exhibition on the Abolition of the Slave Trade in which Fort Bullen played a crucial role. 
Fort Bullen was built by the British military to abolish the trade in slaves being transported along the river Gambia after the 1807 Abolition of Slavery Act. Fort Bullen is a UNESCO world heritage site. 
Commenting on the development, UK High Commissioner David Morley said: "I am delighted the British High Commission is able to help the National Centre for Arts and Culture with such a worthy cause. 
"Fort Bullen is a tremendously important site due to the important role it played in abolishing the West African slave trade. It is a Gambian treasure and I'm pleased we are able to help in creating a small on site museum which I look forward to visiting once open early next year."  
Baba Ceesay at the NCAC commented: "The NCAC is grateful to the British High Commission in granting the funds and we look forward to upgrading facilities at Fort Bullen to provide a fascinating museum, which we hope will educate both Gambians and visiting tourists about the important role the Fort played in eradicating the slave trade."
FAWEGAM to hold talent competition
The Forum for African Women Educationalists - Gambia Chapter will hold its first-ever FAWE Talent Competition on Friday 24 August at the Paradise Suites Hotel in Kololi.
A media release from FAWEGAM said the programme is part of the activities under the Women in Action Project funded by the US embassy and implemented by FAWEGAM.
FAWE Talents is an inter-school drama competition themed "Inspire Girls to Excel" that will bring together selected junior and senior secondary schools across the country to compete in an inter-school drama competition as well as showcase their work at the schools. In order to ensure transparency and fair assessments, neutral judges from related performing art fields will be judging the students' presentations to select the best performer.
This drama competition is designed to provoke young minds and to bring understanding on sensitive issues like gender and child welfare.
This activity aims at exploring young people's talents through theatre performance. It is hoped the platform will bring to light FAWEGAM's work and its impact on the children while also exposing their skills in public speaking, live-skills, advocacy and lobbying skills.
Through this competition, the young people will share lessons and ideas with their counterparts and the public as well as sensitize policymakers, stakeholders and partners in education. 
FAWEGAM would like to extend an invitation to the general public to support contesting schools. Entry to the venue is charge-free but the hall will be closed once the capacity is exhausted.
Read Other Articles In Article (Archive)