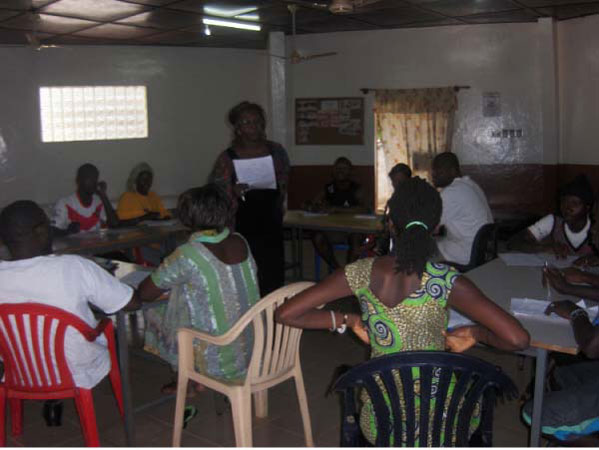 Following a successful audition, twelve youths were selected by the Ebunjan Theatre Troupe to pursue a rigorous introductory course in various skills of theatre discipline.
The training modules include acting, voice and speech, improvisation, verse speaking, mime directing, stage management, and African and acrobatic dance.
Ebunjan Theatre Troupe, which is the implementing NGO of the UNESCO/NATCOM Project "Chains of Inspiration", based on the Trans-Atlantic slave Trade, held a press conference on 3 May at the Tango Head Office.
According to Janet Badjan-Young, artistic director of Ebunjan Theatre Troupe, the month-long training, which ended on 29 April, equipped the young people with sound theatre skills.
Mrs Badjan-Young said the programme began each day with warm up exercises.
"Punctuality was emphasised as an important aspect of the training, as were commitment, dedication, motivation, practice and discipline," she said. "All these are essential requirements for personal and national development."
There is notable difference in the students' skills, she says, adding that the majority of them secured excellent results at the end of the day and a few scored acceptable marks at the end of the examinations they went through.
"I used to think that I know a lot about theatre but now I have a different view," confessed Gibou Saidy, a participant of the training.
Read Other Articles In Article (Archive)