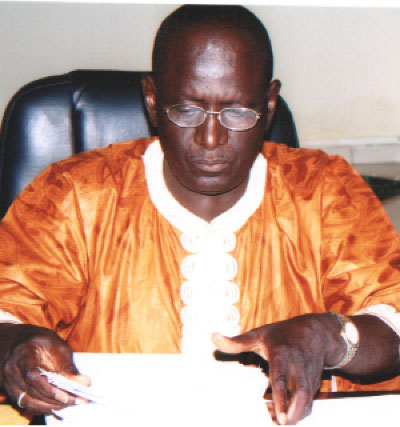 Following an appeal by the Association of Wood Re-exporters and Forest Users in The Gambia for the extension of the duration of timber re-export trade, the Gambia government has approved the extension of the duration for another two weeks.
The initial duration elapsed since 15 August 2012.
Lamin Barrow, chairman of the wood re-export and forest users in The Gambia, who confirmed this development to our reporter, said in an interview that the extension followed an appeal his association made to the President.
He explained that after the two-week extension, the Ministry of Forestry and the Environment can impose whatever action they wish to.
"We appealed to the President and explained to him that our association has been communicating with the ministry but have not been receiving any response," he said, adding that the reason for their appeal was due to some constraints the timber industry faced when the trade started.
"The trade has faced some setbacks such as shortage of empty containers coupled with late start of the re-export trade," Barrow stated.
Barrow commended President Jammeh for his understanding and cooperation, especially on issues of Gambian youth.
The closure of the timber re-export trade, he added, was a major blow to Gambian youth, particularly on youth employment.
Noting that the timber trade is injecting a lot of money into government coffers, Chairman Barrow said his association would continue to support national development and always contribute its quota wherever necessary.
Read Other Articles In Article (Archive)