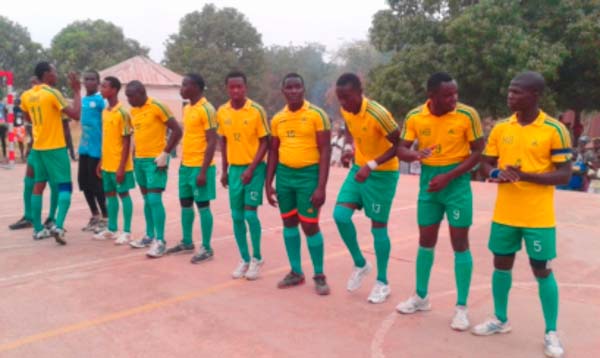 Boke, representing Guinea Conakry in the 26th edition of Safra which is currently underway in Basse, Upper River Region of the Gambia, on Saturday defeated Mali's representative Kaye by 14-8 in the male category of the 5pm game played at the Nasir Ahmadiyaa Senior Secondary School basketball lawn.
In the female category played on the same day and ground at 4pm, Gabou of Guinea Bissau lost to Tamba Counda of Senegal by 6-8.
Host Basse of the Gambia were held to a 12-all draw by Guinea Bissau's Gabou in the male encounter played at 3pm.
Speaking to reporters, Elhaji Mamadou Barry, assistant coach of Boke, Guinea Conakry, said that when a team works hard ahead of a competition and takes that hard work, commitment and determination to the game the impact would be seen. "And that is what happened during our game," he added.
He said that they are in The Gambia to lift the trophy they won in Senegal, Mali and their own soil.
He described all participating nations as one family who are in The Gambia to also foster unity, adding that both teams demonstrated fair play during the game.
Omar Bahoum, Basse head coach, said he was surprised about his team's result against Gabou, adding that he expected a win looking at the caliber of our players he had.
His side had the upper hand in the beginning of the game but players later didn't adhere to instructions, he noted.
"We started the game as a team but as the game went on everybody wanted to show off to make a name for themselves," he pointed out, saying he instructed them to play for the development of handball and not the crowd.
He also cited the standard of the court as another factor that resulted in their draw.
Coach Bahoum said they, together with the players, would address the issue before their next game, which they hope to win.
Gabou coach Saikou Baldeh admitted that the Gambians are a better side compared to his because there is peace in The Gambia and players could train anytime they wish.
They expressed hope that conflict is a thing of the past in Bissau, he added.
Read Other Articles In Article (Archive)