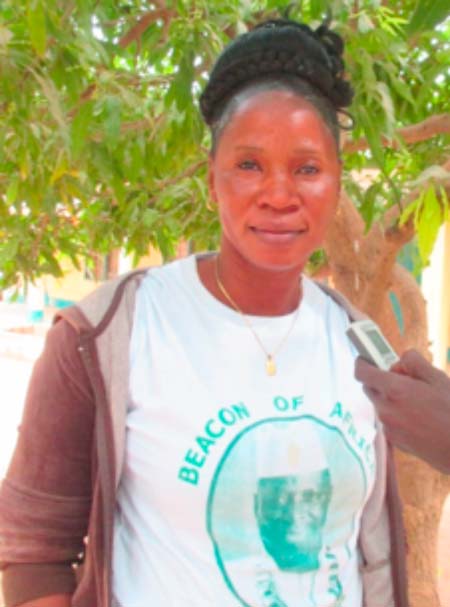 Upper River Regional Sports female chairperson Jarai Jawneh has craved gender equality, saying what man can do woman can do equally.
"Women should not be marginalised. We have a key role to play both at home and in our workplaces, therefore there is no need to leave us behind in developmental issues," she said.
"This year's Safra comes with a difference in a sense that women are fully involved and represented in all events and activities equally as men."
According to Jarai, there is need for people to change their mindset with regard to gender issues. She said the notion that women all the time should be behind men, is an unprogressive concept that "has retarded the development of our society".
"People in the past, particularly elders, have the misconception that sport is not meant for women. I am saying no to that belief because of the high percentage of women in the country with the disproportionate achievements.
The number of women participating in this year's Safra is more than the number of men, which is a clear indication that men and women should enjoy equal rights.
"I am appealing for the creation of equal opportunities for women from all concerned authorities, especially female volleyball and handball players in the region, who have to travel to the greater Banjul region for a competition," she said.
Ms Jawneh quickly added that they are fortunate to have a Governor who in conjunction with other stakeholders is making every effort to ensure they get the support needed.
She thanked the Government of The Gambia for always being in the forefront of supporting development, hailing President Jammeh especially for his giant development strides.
She finally thanked the media team behind the publication of the Safra magazine, saying it is history that for the first time a magazine is published specifically for Safra activities.
Read Other Articles In Article (Archive)