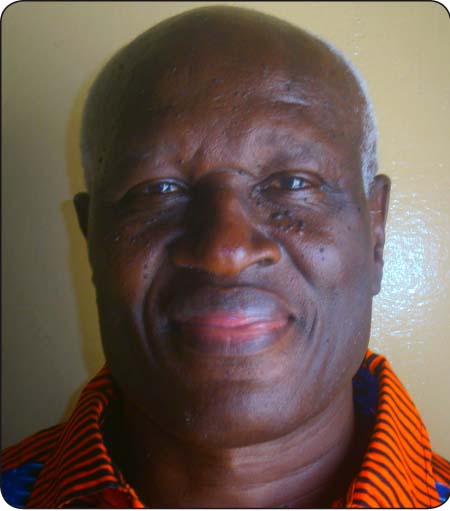 "Your word O Lord, is eternal; it stands firm in the heavens. Your faithfulness continues through all generations; you establish the earth, and it endures." (Psalm 119:89-90)

In this world one has to believe in something or believe in nothing; we can choose. We would be deceiving ourselves however not to anchor our faith on the solid Word of God if we are to avoid being constantly tossed by every wind of doctrine. To this end, the books of the Bible were compiled to pass on what God has to tell us. Therefore no one has any excuse for not turning to God. Written thousands of years ago, the Word of God has not changed and will not change; it is immutable. "The grass withers and the flowers fall, but the Word of God stands forever." (Isaiah 40:8) "Heaven and earth will pass away, but my words will never pass away." (Matthew 24:35)
God has always spoken; He did to our forefathers—first directly, then through the prophets. Subsequently, He sent His Son who also came to this earth in human form and spoke to us. "In the past God spoke to our forefathers through the prophets at many times and in various ways, but in these last days He has spoken to us by His Son..." (Hebrews 1:1-2) This Word is Jesus Christ. "In the beginning was the Word and the Word was with God and the Word was God. He was with God in the beginning." (John 1:1-2) This Word became flesh (human) and lived among us. (John 1:14)
God's intention was that His Word would be spread throughout the universe, for everyone to grasp. "All Scripture is God–breathed and is useful for teaching, rebuking, correcting and training in righteousness." (2 timothy 3:16) Because it is God's word, we must 'hunger and thirst' for it, like we would food and drink for our mortal bodies. The Bible teaches the right way; God's way---the only true way.
The word of God is true
Speaking about itself, the Bible has this to say."Every word of God is flawless." (Proverbs 30:5) "Your word is a lamp to my feet and a light to my path." (Psalm 119:105) "For the Word of God is living and active, sharper than any double-edged sword, it penetrates even to the dividing of soul and spirit, joints and marrows; it judges the thoughts and attitudes of the heart." (Hebrews 4:12) The word of God is alive and active; it is not a dead letter. It is still working out its purpose on this earth in the life of believers.
Our Lord Jesus confirmed the importance of the word of God when He declared: "I do nothing on my own but speak just what the Father has taught me." (John 8:28b) God's word is our safeguard, when we stand on it. When we put it into practice, we are assured of eternal life---the God-kind of life. Our Lord Jesus assured us thusly: "The words I have spoken to you, they are spirit and they are life." (John 6:63)
God does not speak without a purpose. None of His words will fall to the ground without achieving its goal, because His words are like seeds, they sprout and take root; watered they bear fruit. He does not speak at random or out of the blue; "So is my word that goes out of my mouth: it will not return to me empty, but will accomplish what I desire and achieve the purpose for which I sent it." (Isaiah 55:11) "My purpose will stand, and I will do all that I please. What I have said that will I bring about; what I have planned, that will I do." (Isaiah 46:10, 11)
The books of the Bible----The Old and New Testaments---from Genesis to Revelation recount what God has spoken to His people Israel and now to the world. Scripture was written to make us understand life today. It is an instructions manual, a method of how to live and not repeat the errors of our forefathers. Most of all, it is a love-letter expressing God's love for everyone, all those who call on His name. Some have rejected Him and by so doing have rejected His word. Fools have denied His existence to their detriment. "The fool says in his heart there is no God." (Psalm 14:1) The world was not put together by accident, but by design.
Yes, the books of the Bible were written by people like us but under the inspiration of the Holy Spirit. "For prophecy never had its origin in the will of man, but men spoke from God as they were carried along by the Holy Spirit." (2 Peter 1:21)
The word of God is a wellspring of life, a resource book, a reference book and the Book of Life. Run to it to find out how to live. Its answers to the questions of life are true, far-reaching and everlasting. They provide us with the key to unlock any door and break strongholds. "The unfolding of your word gives light; it gives understanding to the simple." (Psalm 119:130)
The devil will do all in its power to stop you from reading this book because that is where your strength lies. He is aware that your lack of knowledge of it will lead to your downfall. (Hosea 4:6) His purpose therefore is for you to stay beaten, defeated and defenceless.
The word of God is your handbook of life; it was written to you and for you. Make it your bedfellow and your pillow. Taste and see that the Lord is good. Make this your resolution for 2017! Amen!
Read Other Articles In Article (Archive)