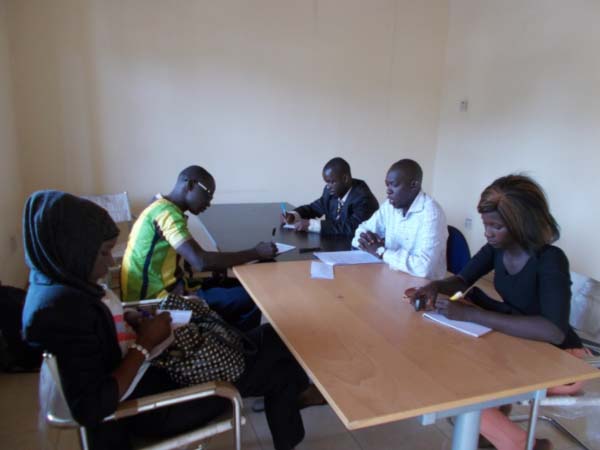 Beakanyang Kafo, a youth-led Gambian civil society organisation, is at advanced stage in preparation for its 2015 annual summer youth camp scheduled for 24 through 29 July 2015.
The weeklong camp, to be held at Nyakoi Upper Basic and Senior Secondary School in Upper River Region, is expected to host about 100 young people from all regions of The Gambia to discuss crucial issues of their wellbeing and national development.
The theme for the camp is 'Role of Youth in Attainment of Food Self-Sufficiency in The Gambia'.
Speaking at a press conference on Monday, the executive director of Beakanyang, Nfamara Jawneh, said the objective of the camp is, among other things, to encourage youth to go back to the land and contribute to the attainment of food security in the country.
Food security forms part of the core programme areas of Beakanyang since inception more than a decade ago.
"The summer youth camp also provides a unique platform for young people from diverse background to network and learn best practices and new things that could add value to their lives," Mr Jawneh said.
He said the campers will also discuss issues such as family planning, climate change, human rights, HIV and AIDS, and illegal migration.
During the camp, the young people are to take part in community services such as cleansing exercise in communities across Nyakoi, HIV and AIDS counseling, sensitisation of parents on dangers of illegal migration and the need to partake in commercial farming.
Beakanyang director called on government ministries, agencies, departments and individuals to support the Kafo's 2015 summer camp in the drive to empower the youth.
The weeklong youth summer camp will wrap up with a visit to Beakanyang farm in Sutukonding.
The visit is geared towards encouraging and motivating more young people to embrace farming as a business to become productive citizens.
Read Other Articles In Article (Archive)