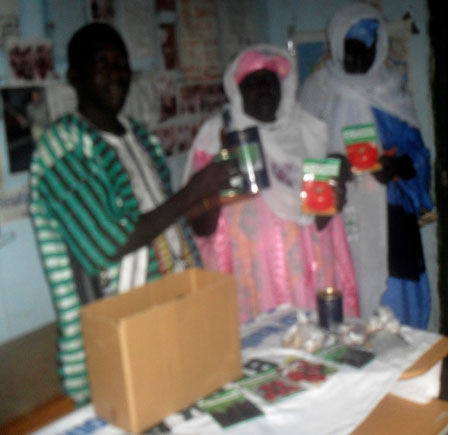 Beakanyang Kafo, a charitable youth-led advocacy and development oriented grassroots organization in the country, recently donated garden seeds to the women of Barrow Kunda in Wuli West District, Upper River Region.
The items presented included onions, okra, lettuce, tomatoes, garden egg and paper, all worth ten thousand dalasi.
Speaking at the presentation ceremony held at the Beakanyang office in Wuli, Nfamara Jawneh, secretary general and programme officer of the organization, reaffirmed his group's commitment to empowering women and youth in the area.
According to him, the organisation was given the opportunity to participate in the Africell's kick and win promotion and won the cash for the cause.
He urged the women to put the items into good use, adding that the seeds presented are very expensive.
"We know well that the women of this community and Gambian women in general are very hard- working but lacks the necessary support," he said.
Mr Jawneh said that apart from advocating for the human rights of women and youth and ensuring their meaningful participation in decision-making processes, the organisation also sponsors small community projects to achieve their goal.
"I am happy to say that these seeds are of a very good quality and do hope that it would help you in your work," he said.
For his part, Alkally Kebbeh, Sare Ngai Ward Councillor, commended Beakanyang Kafo for the donation, which he said would go a long way in boosting the women.
He urged the women in the community to remain united and continue their hard work to live a better life.
In receiving the seeds on behalf of the women, Mata Fatty, lady president of the village who also heads the women garden, thanked Beakanyang and Africell for the gesture.
According to her, there are about four hundred registered members working in the village garden but their main problems include unavailability of seeds, inadequate water supply and an unsecured perimeter fence.
She assured Beakanyang that the seeds donated would be put into good use, while appealing for more support in digging more wells for them to address their water shortage constraints, especially during the dry season.
Other speakers included Fatoumata Kebbeh, a woman gardener, who said they were very happy about the donation.
Read Other Articles In Article (Archive)