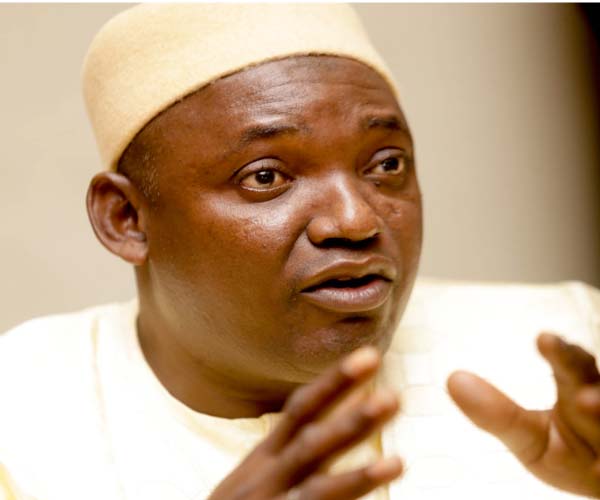 President Adama Barrow led his fifth cabinet meeting in State House, Fajara, yesterday.

The meeting discussed decisions taken at its last meeting in June and several policy proposals and reports brought before it for consideration. Members were briefed about plans for a policy to further liberalise the country's broadcasting sector, the objective being to further promote freedom of expression and empower citizens.
Also presented for discussion was the 2017–2030 Health Sector Financing Policy; a memorandum of understanding between the government and development partners introducing The Gambia Country Compact; and a national climate policy.
Members received a briefing on the status of petroleum exploration and production of licenses for off-shore blocks A1 to A6, as well as on-shore blocks in the Lower and Upper River regions of the country. They also discussed the challenges of land allocation and management in the Tourism Development Area (TDA).
To address the financial gap in government, provisional approval was granted for a financial agreement with the International Development Association (IDA), the arm of the World Bank Group that makes concessionary loans and grants to development countries. The agreement is worth $56 million and will be presented to the National Assembly for final approval. Cabinet members also discussed a proposal to put a levy on fuel as an alternative source of financing for sports.
On border issues, Cabinet members were briefed on the joint border verification and densification between The Gambia and Senegal. They were presented a report on the 4th Conference of African Ministers in Charge of Border Issues, which took place in Addis Ababa last October. The meeting agenda also included a presentation on the naming and re-naming of roads, other infrastructure and government facilities.
In the area of education, members reviewed a report on the Harvard Ministerial Leadership Forum for Education and Health Ministers in the United States in June as well as the 7th Ministers of Youth and Education World Forum, held in South Korea in July.
On international cooperation, the cabinet took note of reports on the 51st Ordinary Session of the ECOWAS Authority of Heads of State and Government, held in Monrovia in June; the 29th Ordinary Session of the Assembly of Heads of State and Government of the African Union, held in Addis Ababa in July; and an official visit to Turkey by the Minister of Foreign Affairs, International Cooperation and Gambians Abroad.
Source: State House, Fajara
Read Other Articles In Article (Archive)