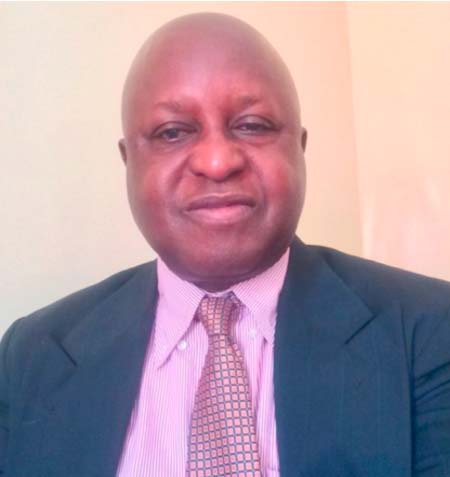 Kebba E. Jallow, the first elected chairman of Kanifing Municipal Council (KMC), has said he is considering whether or not to contest for the forthcoming Mayoral elections.

Speaking in an interview with The Point yesterday, Mr Jallow said if he is to contest for Mayoral election his previous records would speak for themselves for people to determine.
"I believe I will be a very competitive candidate," he remarked, saying time will come when he will decide.
He pointed out that his way of politics is to wait for people to approach and encourage him to contest, saying that trying to promote himself is too shortsighted.
He said people have approached him to contest to continue the good work he started when his 4-year work term was cut short because of the 1994 coup d'état.
"I am thinking seriously about it but have not decided yet," he stated, saying if he is to run he believes he will be a very competitive candidate.
He said that in the event he contests and is elected he would bring in new dispensation to continue from where they stopped.
He would continue to fight for the ideas of his then council; fight for the aspirations of former council members who passed away; and re-establish the good international relations they built among others.
By bringing those things together, Mr Jallow said they can develop the infrastructure, among others, as council is limited to what it should do.
He said his best plan is to sit down with government and map out a way on areas they can collaborate for the development of the municipality.
Generally, he went on, he want to focus on the green space of KMC as he had noticed "there is virtually no green space".
"We have wide streets all littered with vehicles uncared, Jallow who has widely travelled said, noting that council can do much better.
He observed that there are more challenges in the council now, saying, it is congested although it now has a wider revenue base.
He also said the department of health were responsible for waste management and contracted Saihou Ceesay & Sons, but the then council took over and started the collection.
"Waste collection has to be properly managed," he further said, adding that, he plans to sit down with council, even if he is not in council, to help them find solution to some of their challenges, with regard to waste management.
"I am ready to work with people, especially the new government, to see where I can assist in any way possible," he said.
The former KMC chairman who have been away for 22 years, admitted that, it has not been easy to come in and join the environment which has changed a lot, saying, the condition of the country is below his expectations but we have found new freedom in which we have to all come together to fight for its sustenance and maintenance.
"I have lived through ciaos in this country and never in the lifetime of any Gambia should we be associated with Coup d'état again," he noted, saying, new Gambia offers hope to all both within and beyond The Gambia.
According to Jallow, he will do whatever he can to assist in the preservation of the peace, freedom and the rule of law we have gained.
"I have invested heavily into what we have today, I have dedicated my life, time and resources while in the Diaspora advocating for new Gambia," he went on, adding that he will continue to fight and help government in maintaining what the country has.
He congratulated all Gambians within and out in the Diaspora who, without wavering, maintained pressure on Jammeh's government until Gambians were able to see the truth.
He saluted and congratulated President Barrow and his government for their effort, considering the little resources they have as well as the scattered nature of governance in the country.
He said "they have done wonderfully well for the past 7 months by keeping us at peace and giving us hope".
The Gambia is changing very fast for the better, said Mr Jallow, who is very familiar with local activities as he had worked at municipal level since 1977 and served in various committees.
Jallow, who was elected first Chairman of KMC in 1991 and served for 4 years, said that during that time they did their best under difficult circumstances but also operated under an enabling environment as there was rule of law with good counsellors who were dedicated and instrumental in taking the council to a higher level.
"Barrow has a good dominion and he is extremely nice and I see no doubt where he can fail," he said, adding: "President Barrow has the country at heart and will do his best to make sure the country goes forward."
Read Other Articles In Article (Archive)