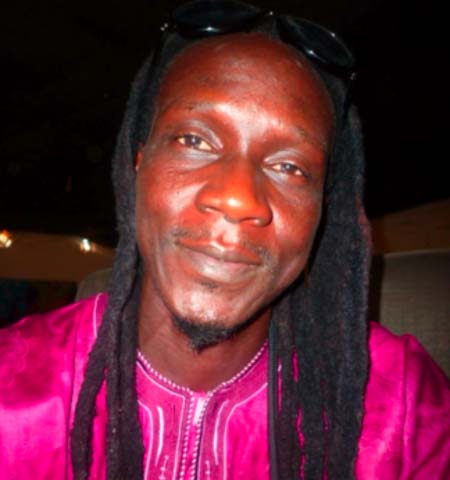 As part of promoting cultural music, Band Master is on the preparations to launch a stage come 7 March 2015 at Sinataras Bar and Restaurant in Bakau, to celebrate his thirty-five years anniversary in cultural music. The programme is expected to bring artistes on stage like Manding Morry, DJ Magrum, DJ Mose, DJ Badan Kelly and DJ Queeny starting from 9 pm onwards.
In a chat with Point Entertainment and Lifestyle during the weekend at Jakaranda Bar and Restaurant, Micheal Manga, who is the brain behind the event, said the purpose of this programme is to celebrate his thirty five years in cultural music. He went on to say that most people did not know about ballet music and people need to know about it because is part of our culture. I have been in the music industry for thirty five years playing ballet music because I think that it is our culture.
He said because of this programme, "we have to go the studio to make six tracks. I go in for music because I found my family doing music, so that is why I go in for music."
My aim is to promote cultural music, as well as to take the Gambian music to higher heights. He said if you go to countries like Mali, Guinea, as well as other countries, you would find people playing ballet music. So playing this type of music is to show people what it is all about ballet music.  The cultural musician, therefore, called on promoters to help artistes so that they can take their music to the highest level.
"In music you have to suffer first before you enjoy; we need to work hard and support each other."
Lamsing Brown, the Band Manager, also said that plans are under way to celebrate the musician's thirty-five years in cultural music,  come 7 March 2015.
This music, he added, is their life and that is why they are surviving in music. Manager Brown noted that this programme is not only looking at the aspect of the money, but as well as to promote cultural music in Africa.  Music is something very important, especially traditional music because most people don't know much about traditional music.
The people who know about the ballet music are the people who go to the industry.
Read Other Articles In Article (Archive)