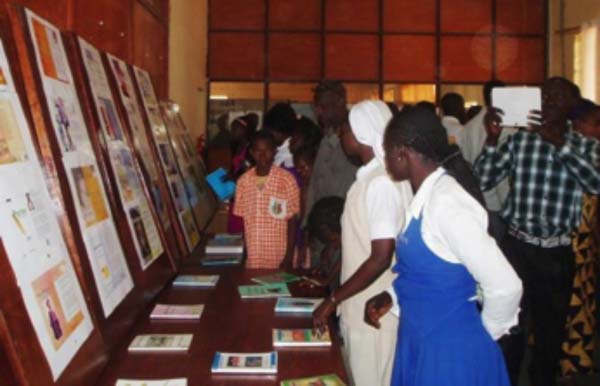 The Gambia National Library in Banjul Thursday held an exhibition in commemoration of the nation's Golden Jubilee independence anniversary.
The National Library as custodian of the country's history, and the exhibition aimed to showcase the pre-colonial, colonial, first and the second Republics in both text and pictures, and also the way forward.
The exhibition would run for a week to give Gambians and non-Gambians the background of The Gambia.
In his remarks, the Director of Bibliographic Services, Bakary Sanyang, said the national library wants to associate itself with the Golden Jubilee celebration, and to exhibit what the library has to offer.
 He said The Gambia has a special spot in history, adding that 50 years ago, there was doubt in the minds of Gambians and, more so, in the minds of the colonial masters on whether Gambia could go on its own.
"The Gambia stood up and it's a joy to celebrate fifty years," he said.
He added that since independence, The Gambia has been known for its peacefulness and this has contributed to the development of the nation in all the sectors.
According to Mr Sanyang, the celebration is with joy and pride, while he urged the students to visit the library for their studies and research.
The Director General Designate, Mrs Matilda Johnson, said the exhibition is an opportunity to learn what happened in the past.
This would create visibility and awareness in the public, she said, adding that the National Library wants to take its rightful position in the society.
She commended the staff for their tireless efforts, and Trust Bank for supporting the library.
The exhibition is on The Gambia's history, from the colonial era to present-day Gambia, and includes Gambian literature.
Read Other Articles In Article (Archive)