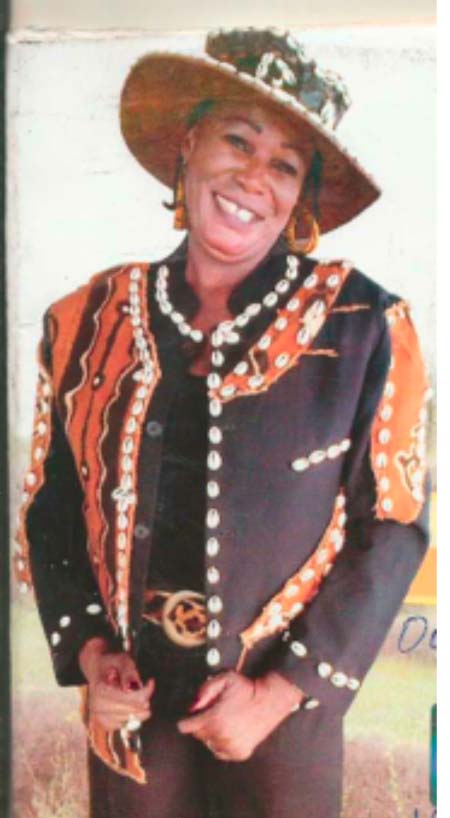 A music star (la Diva), Ndey Nyang-Njie, has released an eight-tracks album which is expected to be launched soon with the collaboration of Gambian musicians. The Gambian star, ex-wife of the late Ousou Lion Njie, is currently based in Senegal and is set to return home with the aim of promoting and developing the young emerging Gambian musicians to raise the industry to a higher level with quality music.
Ndey Nyang Njie, born in 1965, started her music career in 1986 with Bai Janha at Karantaba upon her return from France. When she got to know her late husband, Ousou Lion Njie, who took her to Mandingo in 1988, she secured a contract at Lamin Lodge from which she travelled to Germany.
In 1990, she went and settled in Dakar, Senegal, where she had secured a good promotion and started playing music. In 1995, the late Oussou Lion Njie went to meet her in Dakar and they got married in the same year. The relationship lasted until his death in 1998.
"After my husband's demise, I faced lots of challenges; then I returned to Senegal," she said.
Ms Nyang-Njie, who has been in Senegal for 8 years now, is currently heading two music groups, and is said to be doing well in Senegal.
She performs at the international music event called "Corridor", a show which she has been in for her third year, with great performance.
In an interview with the Point Entertainment and Lifestyle, Nyang-Njie  described The Gambia as her right place, and that she wants to come back to her motherland. She pointed out that her stay in Senegal was to secure experience which she has got, adding that she wants to contribute her quota to engage young Gambian musicians to help them develop their music career.
She urged young Gambian musicians to secure knowledge from the experienced musicians like she did.  She plays "mbalah, salsa and afro Manding" sound, among others. Her new album is available at the Serrekunda market and could be gotten through 9923940/00221-775208233.
Read Other Articles In Article (Archive)