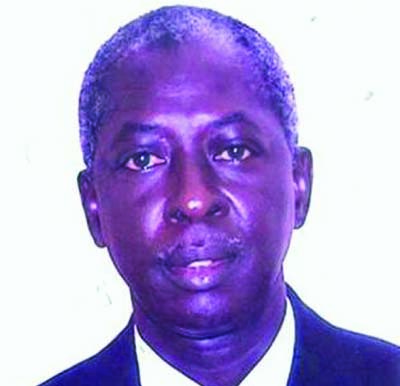 The newly-elected President of the Federation of West African Chambers of Commerce and Industry (FEWACCI), Bai Matarr Drammeh, has spoken of his election and opined that the much talked about regional integration is not one of competition, but one of cooperation.
In his first interview with this paper after his election as President of the Federation last month, Drammeh, who is also the President of the Gambia Chamber of Commerce and Industry (GCCI), stressed that the world of tomorrow is not one of small nations, but one of bigger nations.
The interview held at his office, among others, centered on his election as President, his priorities, regional integration, strategies for regional integration, and the way forward.
Below are some excerpts from the interview.
Reaction to the election
My election into the office of the President of the Federation of West African Chamber of Commence and Industry (FEWACCI) is a Gambian thing. I see it as a very important event, and it is also an event of significance for our sub-region, because it means that The Gambia is now heading a sub-regional organization called FEWACCI. It is very important, and we are expected to perform and to get things done. We are just beginning, and will move into the project as time permit us to do so. 
New priorities
We have to learn from events that happened to us because, if you remember, some few months ago, the border was closed between The Gambia and Senegal, and there was a lot of economic loss to both countries.
So my first priority is to get in a project called the Sealink project, which would allow the two countries to start moving goods by sea, and that means we have to buy boats for transportation of goods and services from one country to the next. This will be the first project.
The second project is the free movement of the people, and the third project is the ECOWAS Trade Liberalization Scheme. These are the three projects that we are dealing with.
Regional Integration
I think what should be done is for us to become aware, and realize that the world of tomorrow is not one of small nations. Once we realize that, then we have to start looking inwards towards our own integration because, for global competition, no small nation will in the long run be in the forefront of that competition. It cannot be; so we need to integrate, but in integrating we need to first start by looking at cooperation rather than competition among ourselves. The concept must be cooperation and not competition. We need not to compete; we should cooperate.
We have to look at our laws, our custom policies, immigration policies and all the security policies. We need to harmonize them, and we need to harmonize the system of one visa for the sub-region. If you have one visa, an investor can come to Banjul having a visa for Gambia and that same visa is good for him or her to travel with to other countries in the sub-region, rather than investors having a bunch of visas for all these countries in the sub-region. With these, some investors might get discouraged moving from one embassy to embassy looking for visas. So we want them to have one visa for the sub-region.
Strategies for regional integration
We have the mandate to move from one country to another within the sub-region. We have to talk to governments because then we are talking about Private Public Partnership (PPP). We have to have a partnership with governments; we have to have a working relationship with our respective governments.
We cannot be antagonistic to government, because government must come up with the policies; they are the ones who sign the protocols, we don't sign protocols, but those protocols that governments sign are the protocols we need to do what we do as private sector operators.
So it is very important for us not to be antagonistic towards government, contrary to what some people say: 'No, you should tell the government this and that'. That is not the way to go; the way is to work together with the government; understand that we are partners and we are in it together, and come up with the right policy attitude so that each country is aware that "my next door neighbour is as important as I am".
With these, we cooperate and allow free movement of goods, people, capital, investors, build our common infrastructure, link each other by sea, air, rail, train, road and all the necessary infrastructure for us to integrate.
The way forward
We had formed a committee within FEWACCI called the Inter-State Committee. The task for this committee is for them to move from state to state and talk to each country about freedom of movement, because each country has signed that they would allow freedom of movement and, if they are not doing it, they should be doing it.
Last year, we gave an award to Burkina Faso as being the most friendly border country in ECOWAS because they allow free movement of goods and people, and they are a landlocked country; they depend on free movement people to bring in goods to move things about. They know how important it is to their economy.
As a landlocked country, we should open our borders to them so that things can flow to them as well so that their economies can grow; but if we start closing borders, the landlocked countries will suffer, because they don't have a coastline to receive goods from ships. They are not like we do, where boats bring in the goods. For them, there is no boat coming there without passing through our coastline countries.
So we need that free movement, because we are no longer talking about one country. We are talking about regional countries coming together as one.
Being cut up into small countries, we are just wasting our time, because that would not help our sub-region. The only thing that would help us is to come together for our economic survival, for our ability to participate in global competition, to have the infrastructure, to have finish goods.
Rather than selling all our raw resources out, we should be processing them. We should have the industries, the factories to process our own natural resources. This is how we compete.
What we are doing now is to first approach our line minister, who is the Minister of Trade, Regional Integration and Employment, Abdou Colley; talk to him, tell him what we want to do and, hopefully, our programs and objectives will reach the President, who has the final say in how far the country goes in supporting us.
I can assure you that the President will stand by us, and help us achieve our goals.
Read Other Articles In Article (Archive)