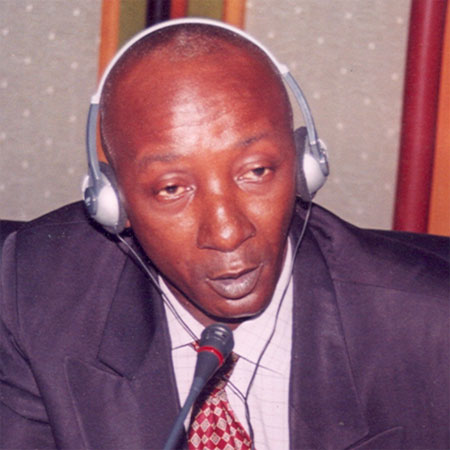 Hon. Suku Singhateh, National Assembly Member for Lower Baddidu constituency, also the APRC desk officer for the North Bank Region, has predicted a comfortable victory for the ruling Alliance for Patriotic Reorientation and Construction (APRC) in the coming presidential election.
For Hon. Singhateh, who was speaking in an interview with this reporter, said victory for incumbent President Yahya Jammeh in the 24th November polls is a foregone conclusion.
According to him, Gambians, especially the people of the North Bank Region, would be always unfailing in reciprocating the good things in life that the APRC government has brought and continues to bring into their lives.
"Gambians have seen in President Jammeh and the APRC all what they want in a leader and a political party. They need no convincing that the APRC is the only party that can improve their quality of life," he stated, adding that a recent move by 384 people in his native village of Baddibu Saba to join the APRC is a clear indication of the love they have for President Jammeh.
"Therefore, we would continue to rally behind the APRC party for the realization of its noble objectives of advancing the country," he noted.
The Lower Baddibu parliamentarian stated that the people of his region are so impressed with the level of development in their region over the last 17 years, that they are poised to yet again vote massively for President Jammeh.
In his view, the determination and the commitment shown by the people of North Bank to vote massively for  President Jammeh in previous elections, could be justified by the 'limitless development' that the President and his party have brought, and continue to bring to their living-rooms.
"The rural electrification programme, provision of safe drinking water, the faultless road network, the APRC General Hospital in Farefenni, schools and many more social amenities that I need not mention, are glaring indication of President Jammeh's love for the people of North Bank, and we're poised to reciprocate," he further stated.
Read Other Articles In Article (Archive)