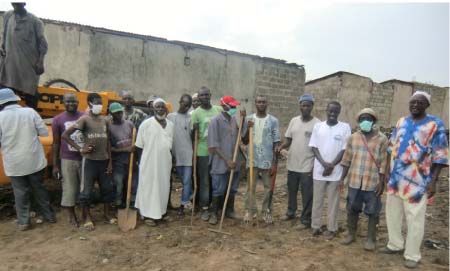 Top officials of the Brikama Area Council led by its chairman Bakary Saibo Sanneh at the weekend embarked on a massive collection of heaps of dirt at Wellingara market dumpsite and Old Yundum.
The exercise, the first of its kind in the history of the council to have top brass leading by example in a cleansing exercise, included the chief executive officer, director of finance, senior admin officer and the chairman of BAC.
They were seen physically removing and collecting waste from the dumpsites and putting it into trucks bound for appropriate locations.
The heaps of dirt, described as a major concern for the community, were completely cleared in Wellingara to the satisfaction of the residents.
Speaking at the exercise, BAC chairman Bakary Saibo Sanneh said the exercise was undertaken to ensure the environment is clean.
The situation of the dumpsite was "terrible and bad" for human beings to be inhaling odour from it, Chairman Sanneh said, adding that the exercise was necessitated after a spot check on all the dumpsites at the markets.
According to him, the council also deemed it very fitting to ensure that taxpayers receive value for money by giving them projects and programmes including maintaining a clean environment.
He also lamented on the issue of waste management, saying it is key challenge for municipalities and councils.
For his part, the chief executive officer of the BAC, Tamba Kinteh, said the exercise was to ensure the collection point developed into a dumpsite did not go beyond control.
He hailed one Ansumana Sanneh, a truck driver, for assisting the council to have some trucks from their company to collect the waste.
According to him, the council is aware that health should be everybody's business hence the need to maintain a healthy environment.
He condemns indiscriminate dumping of waste and urges residents to eschew such practices.
For the council to deliver effectively, he noted, the community must pay their dues, at least some reasonable rates, as human resource is lacking in carrying out waste collections at various dumpsites. 
Read Other Articles In Article (Archive)