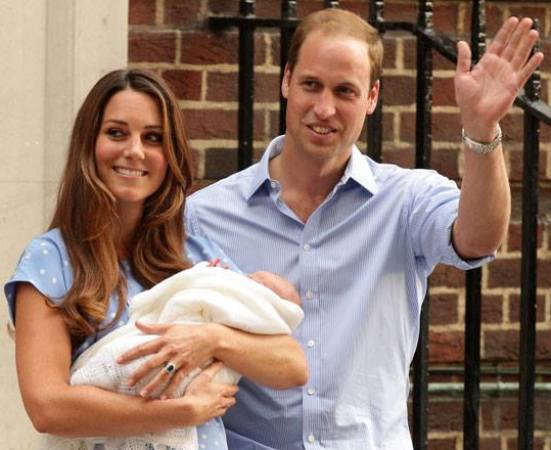 The Government of The Gambia under the leadership of President Yahya Jammeh has joined international congratulations to Britain's Prince William and his wife Kate on the birth of their first baby, a boy destined to become king.
Like many others, ''Gambians at home and abroad have received the news with great delight and wish the British High Commission to convey to Clarence House our profound sentiments of goodwill on this great news of the birth today of the couple's first child and the third in line to the British throne,'' the presidency said in a statement.
''With the event coinciding with the auspicious celebration of the 19th Anniversary of the July 22 Revolution, the Government enjoins all Gambians to pray for the good health and well-being of the royal couple and the new baby,'' the statement added.
The as yet unnamed royal baby automatically becomes third in line not only to the national throne but the other Commonwealth realms that have the British monarch as their head of state.
According to reports, there are currently 16, including Britain, though that number could dwindle in the decades before the newest royal in likely to assume the crown.
Commonwealth monarchies and the United States led the international congratulations to Britain's Prince William and his wife Kate.
US President Barrack Obama and his wife Michelle wished William and Kate "all the happiness and blessings parenthood brings."
"Given the special relationship between us, the American people are pleased to join with the people of the United Kingdom as they celebrate the birth of the young prince," the president said in a White House statement.
Australian Prime Minister Kevin Rudd hailed the birth as a happy day for all in the Commonwealth, saying Prince William holds a special place in Australian hearts.
The prince's wife Kate gave birth to a healthy male heir weighing 8lbs 6oz (3.8 kilos) in London on Monday, providing both Britain -- and Australia -- with a future monarch.
Read Other Articles In Article (Archive)