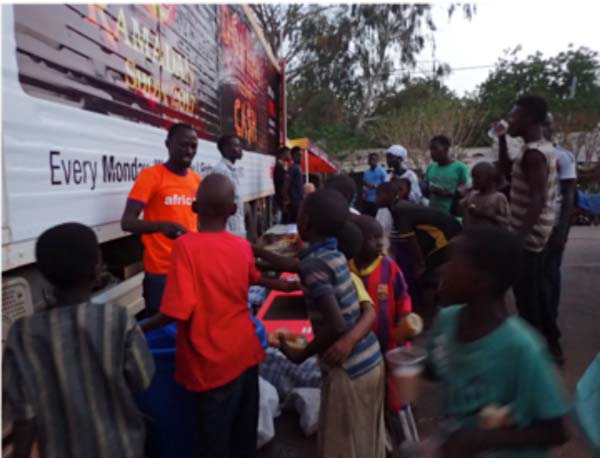 In this holy month of Ramadan, there was nothing more gratifying for Africell than sharing and caring.

Ramadan for us at Africell is a moment of reflection and thanksgiving.
During this holy month of Ramadan, as in every other Ramadan, Africell's benevolence and goodwill comes to the forefront of the GSM Company's duties in providing Iftar for the general public at various locations in the Greater Banjul Area and beyond.
Last Friday, in the town of Farafenni, NBR, Africell stormed into the delight of everyone by providing an Iftar of a lifetime for the residents.
Coupled with Africell's 6 million dalasi promotion, viewers and participants were treated to another first by Africell when they took part in a LIVE game show screened on GRTS. Many winners emerged as family and friends watched live.
Africell's caring and sharing approach has seen the GSM operator, host Iftar for the public at Buffer Zone, Brikama, and at Westfield and continues to support many other mosques and Ramadan goodwill ventures around the country.
It is the month of patience, goodwill and devotion. Africell wishes to devote her time and efforts in sharing as a responsibility with the great Gambian public.
It is Africell's desire and wishes to cater for all those in need during this Holy month as a manifestation and care towards our esteem customers.
Basse will host the next mega Iftar on Friday 16 June, all are invited.
Read Other Articles In Article (Archive)