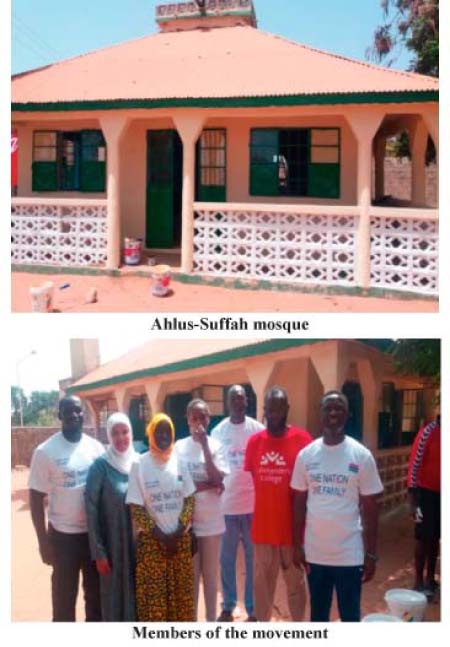 New Gambia Movement, is a civil society organisation aims to assist the Gambian people in aid, politics and civil right education.

The organisation on Saturday conducted set-setal Juma at the Brufut mosque as part of their humanitarian objective by cleaning the premises of the mosque and painting it.
Madam Nahla Tambadou, speaking on the occasion, said the movement was launched on 2 January 2017 with a membership of 175 in 27 counties after a meaningful democratic change in The Gambia.
The mission of the movement was to meet the needs of Gambian people in assisting them with charitable funds in time of needs, enlighten and empower citizens in a democratic state.
It was also part of the movement objective to help it citizens, especially in the holy month of Ramadan, she said.
The imam of Ahlus-Suffah Mosque, Imam Ousman Sanyang, said he and the community were very grateful to the movement for choosing their mosque to conduct the set-setal.
He said the mosque was established in 2004 inside the school, which was established the same year with 75 students, adding that currently they had 500 students.
The secretary of New Gambia Movement, Prof. Gomez, thanked all those who contributed toward the success of the set-setal Juma and also the community for opening their arms and helping during the activities.
Read Other Articles In Article (Archive)