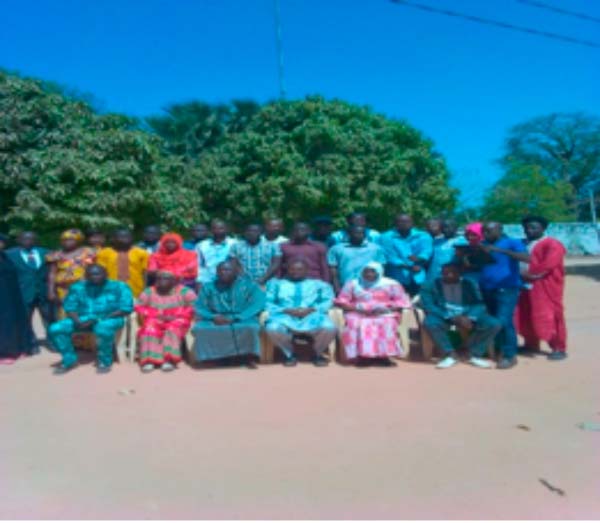 The deputy Director of the Department of Agriculture, Sireng Jobarteh, has said the government was trying to engage the youth in agriculture in many ways.

He said young people are not interested in pursuing agriculture because they do not see much prospects in the future of agriculture.
Mr Jobarteh was speaking at the opening ceremony of the setting up of a roadmap on the incubator centre for the development of agricultural trade for the rural young people in the country.
The setting up of youth incubators in agriculture trade was to see how best to chart forward by engaging the youth in agric business.
The youth forum was organised by the National Coordinating Organization for Farmer Association in The Gambia (NACOFAG) in collaboration with CNCR, a farmer-based organisation in Dakar, Senegal.
"We can do this by ensuring that agriculture fulfils its potential to become a catalyst for economic growth as well as food and livelihood security," he said.
Deputy Director Jobarteh further explained that they want to unleash the potential of small scale farmers, adding that the basis of the strategy was the recognition that agriculture is both science and business.
"We want young people to see that there is more farming than just toiling on the land that it can be exciting and innovative," he added.
Also speaking, the president of NACOFAG, Musa F. Sowe, said the network of farmer-based organisations was established to promote the development of its members, especially in the areas of agriculture, advocacy and empowerment of youth and women economically.
Mr Edirisa Thoiye from CNCR Senegal said farmer-based organisation is part of a regional network comprising 13 member countries that work together and share knowledge and experiences.
"Farmer-based organisation faced lot of challenges due to funding and training access to land and promotingyoung aspiring farmers," he said.
Read Other Articles In Article (Archive)