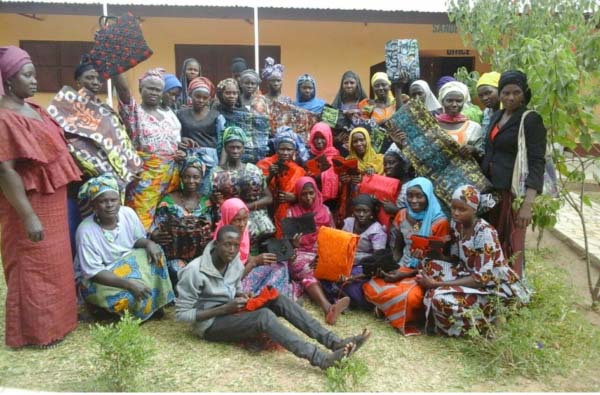 The Association for Food and Environmental Security (AFES) on Sunday concluded a five-day training for 30 women on tie and dye, batik, handbag and wallet making.

The training held at Jokadou Dasilami, North Bank Region, was attended by participants from the communities of Dasilami, Barianding, Bakang, Karantaba and Tambana.
It was part of a project funded by the United Nations Development Fund through the Global Environment Facility (GEF) to mitigate environmental management and conservation of forest resources.
Ba Ansu Fofana, programme manager of AFES, said equipping women with life skills could bring about sustainable livelihood, contribute to enhancing their economic status, and reduce the pressure on the environment.
Ansumana Manneh, AFES financial officer, said the capacity development would create marketing opportunities for women and their families and by extension contribute to poverty reduction.
Omar Dibba, Imam of Dasilami, said such training would enhance the empowerment of women and poverty reduction.
Marang Kinteh Touray, the lead trainer, hailed AFES for the initiative, saying the participants can use the skills acquired from the training to make a living.
She said the acquisition of life skills would contribute to the maintenance of peace at households.
Mariatou Fofana of Dasilami and Fatou Saine of Barianding applauded the organisers for the training, saying the skills gained would be put to good use.
Read Other Articles In Article (Archive)