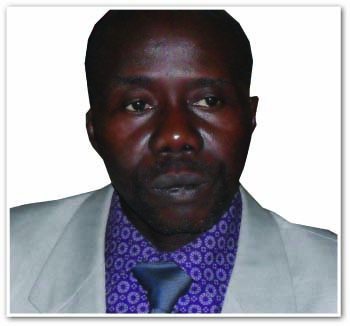 The Ministry of Health and Social Welfare, in collaboration with the Center for Tobacco Control in Africa (CTCA), recently held a forum for National Assembly Members on Tobacco Control (TC) and National Communicable Diseases (NCDS) in The Gambia.

The meeting brought together members from the multi-sectorial working group.
The forum was held to present a case to the TC stakeholders / TC Coordination Mechanism for the establishment of an advocacy forum within the National Assembly to support the bill to agree on a strategy for establishing the National Assembly Forum on TC and NCDs.
It was also held to identify the champions within the National Assembly who would spearhead the process, develop a roadmap/action plan for supporting the establishment and sustainability of the forum.
Speaking at the forum, Ronald Bagaga, Technical Advisor on Compliance at the CTCA, said The Gambia became a party to the WHO Framework Convention on Tobacco Control on 17 December 2007.
He said since then it had progressively taken strides in implementing the provisions of the same, by putting in place measures to curb the use of tobacco products, and a TC Bill is now due for tabling before parliament.
According to him, the constitution of The Gambia establishes the National Assembly as the peoples' representative voice, and it portrays the National Assembly as the collective forum for citizens to air their views on any matter of national significance.
This, he said, makes the National Assembly the most august assembly where Tobacco Control Agenda must be visible.
From previous engagements with members of the National Assembly, members were supportive of the idea of streamlining Tobacco Control into the overall national development agenda as a way to preempt the imminent NCDs epidemic.
He said it is important to leverage on this positive stance by the members of the National Assembly, to organise them in a formal group of champions to spearhead the oversight of the executive efforts at policy level towards tobacco control.
Read Other Articles In Article (Archive)