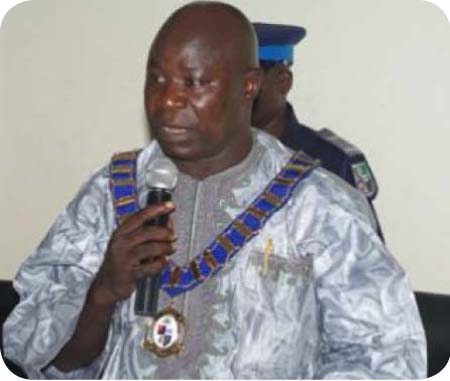 The ruling APRC party has sent a select committee to Janjanbureh to select a candidate to contest for the party in the forthcoming by-election in Janjanbureh.
While nomination of candidates for election will take place on 25 February, the election proper will take place on 12 March 2015, according the IEC timetable.
The APRC selection team from the Kombos, which includes Mayor Yankuba Colley, Hon. Ousman Sonko, and Isatou Jifanga, is in Janjanbureh to administer the selection of a candidate for Janjanbureh constituency, according to Alagie Omar Khan, Governor of Central River Region, in an interview with The Point yesterday.
According to Governor Khan, there were initially nine aspirants, but one of them has withdrawn.
The aspirants, he said, included 3 females - Dinding Sidibeh, Aminata Leigh and Mariama Conteh, and 6 males - Musa Sillah, former National Assembly Member; Musa Dampha, Ebrima Sarjo, Ablie Danso and Muhamed Camara (who has withdrawn).
Governor Khan expressed the APRC's readiness and commitment to bringing more sustainable development to the people and electorate in the constituency and the country at large.
Read Other Articles In Article (Archive)