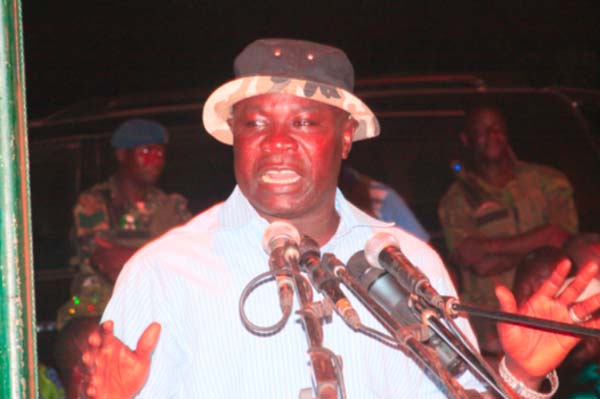 Ruling APRC national mobiliser Yankuba Colley has urged the people of Janjanbureh to remain calm and wait for their candidate for the forthcoming by-election, to be held in Janjanbureh constituency.
He made this statement in an interview with The Point shortly after the meeting of the party selection committee sent to Janjanbureh.
According to him, all the applicants are potential candidates for the party, and the selection committee has looked at all applications and interviewed all the applicants accordingly, although a decision was yet to be made as to who would be selected to contest for the APRC party in by-election to be held on 12 March.
According to Colley, the results of the selection committee will be announced before the nomination on 26 February 2015 by the national selection committee.
"The APRC is a democratic party," and it will exhaust all the processes and procedures in selecting a viable and the best candidate for the election," he said.
The APRC aspirants for the by-election are Daddy Kaba Dampha, Ablie Junkunda Danso, Ebrima M. Sarjo, Ms. Mariama Conteh, Mrs. Dinding Sidibeh, Musa Dampha, Musa A.K. Sillah, Ms. Aminata Sagar Nyima Leigh, whose profiles will be published in subsequent editions.
Read Other Articles In Article (Archive)