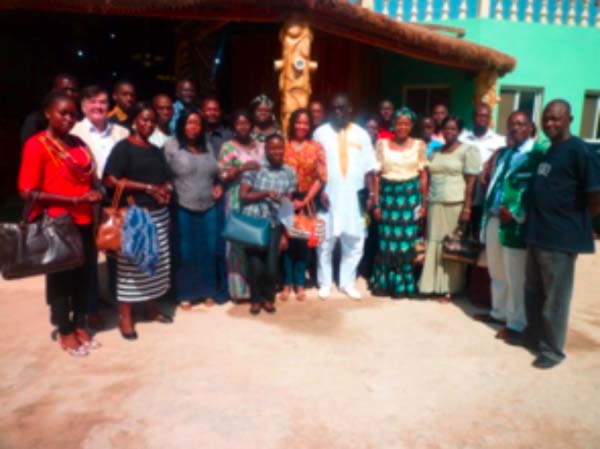 As part of promoting destination marketing in tourism, officials of the Gambia Tourism Board and Nigerian Tourism Development Corporation are currently attending a week-long training session on destination marketing at the Florist Hotel in Kololi.
Delivering his welcome statement, Ousainou Senghore, acting Director General of the Gambia Tourism Board, thanked the participants, particularly those from Nigeria for coming all the way from Nigeria to attend.
He also thanked the senior consultant from The Netherlands, who has demonstrated love for The Gambia in varied ways, adding that the occasion was another manifestation of their unflinching commitment and support for Gambian tourism.
He said the strategic partnership between GTBoard and NTBOARD was cemented by the MoU, which has withstood the test of time.
The collaboration and partnership between the two organizations has been mutually beneficial, and covers a broad spectrum of areas such as capacity building and exchange of best practices, he added.
According to Mr Senghore, the GTBoard, in conjunction with the Ministry of Tourism and Culture and all tourism stakeholders, would invariably continue to create the conducive operational environment for partnerships of this nature to flourish and blossom, for the sustainable development of tourism in our sub-region.
Best practice in modern tourism management advocates that strategic partnerships and alliances are forged between various regional tourism organizations and stakeholders, with the objective of ensuring that destination competitiveness is attained in multifaceted ways, he continued.
"As we are all aware, the key to successful management of tourism will invariably lie in the capacity of destination stakeholders to continuously and systematically adapt to constant dynamics and new trends impacting on the sector," he said.
In such an environment, the competitive advantage of tourism destinations and hospitality outfits would depend on their capacity to innovate, and crafting of products that have a regional dimension given the fact that multi destinations are becoming the in-thing in global tourism, he further stated. 
Read Other Articles In Article (Archive)