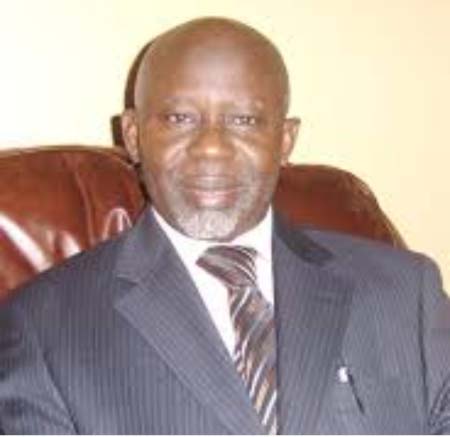 The Gambia Court of Appeal presided over by Justice A.O. Adegoke, Justice Awa Bah and Justice Edrissa Mb'ai yesterday gave reasons for granting bail to the jailed leader of the United Democratic Party (UDP), Ousainou Darboe, and 18 other appellants last Monday 5 December 2016.

The appellants were Ousainou Darboe, Kemesseng Jammeh, Femi Peters, Lamin Dibba, Lamin Jatta, Yaya Bah, Babucarr Camara, Fakebba Colley, Ismaila Ceesay, Momodou Fatty, Dodou Ceesay, Samba Kinteh, Momodou Manneh, Nfamara Kuyateh, Fanta Darboe, Lamin Njie, Junkuna Suso, Momodou L.K. Sanneh, Yaya Jammeh and Momodou Lalo Jawla.
Delivering the lead ruling, the president of The Gambia Court of Appeal, Justice A.O. Adegoke, said section 12 sub section 1 of the Gambia Court of Appeal Act provides that the court may grant bail to appellants standing trial.
She added that the section is silent on the mode of bail, and it is at the discretion of the court to grant bail or not to grant bail.
In granting bail, special or exceptional circumstances must be given by the appellants, she continued, noting that the fact that the appellants constitute an integral part of the coalition offered compelling reasons to grant bail.
Bail was granted to the appellants on the following conditions: that all the appellants except Ousainou Darboe submit their international passport to the court with one Gambian surety.
Ousainou Darboe being a lawyer in the jurisdiction was given bail in self-recognizance.
Justice Awa Bah said the facts submitted by the applicants' counsel are convincing enough, and that it is in the public interest to grant bail, as denial of bail to the appellants was a threat to national security.
Justice Mb'ai stated that granting the appellants bail was to ensure peace and stability in the country.
The lead counsel for the appellants, Lawyer A.A.B. Gaye, thanked the court for the ruling and informed the court that there was a pending appeal, noting that the records of proceedings was ready.
He applied for 30 days to be given to the appellants to enable them file their brief of argument.
Senior state counsel A.M. Yusuf informed the court that the state/respondent would also need 30 days to file their brief of argument.
Furthermore, lawyer Gaye requested for 14 days to file their brief of argument to reply on points of law.
Meanwhile, Justice A.O. Adegoke ordered that the appellants file their brief of argument within 30 days, and the state/respondent were also given 30 days to file their brief of argument.
The appellants were further given 14 days to file their brief upon the receipt of the state/respondent briefs.
The matter was then adjourned until 6 March 2016, for adoption of briefs.
Read Other Articles In Article (Archive)