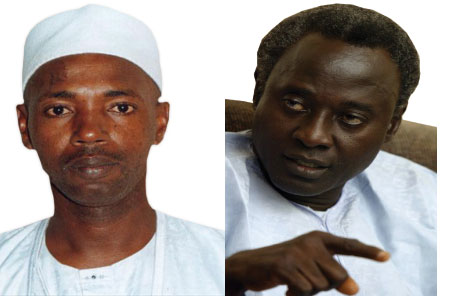 With just less than a month to the forthcoming presidential election slated for 24th November, leaders of three opposition parties are engaged in talks of a possible alliance to challenge incumbent President Yahya Jammeh.
The parties in the talks are the Peoples Democratic Organisation for Independence and Socialism (PDOIS), the National Reconciliation Party (NRP), and the Gambia Party for Democracy and Progress (GPDP).
The talks, according to Hamat Bah, leader of the NRP, are at their tail end and that, by today, Gambians will be informed of the outcome of their meetings.
The move comes after leaders from seven opposition political parties failed to agree after weeks of discussion on the possibility of forming a united front. While others agreed to the proposal to hold a convention where people will choose a single candidate, others are of a view that a UDP-led alliance will do well.
Hamat Bah, who was speaking in an interview with this paper yesterday, said leaders from the PDOIS, NRP and GPDP have held discussions on the possibility of going through a convention.
"We are discussing the possibility of having an alliance through the convention proposal that was presented by the PDOIS. We have almost finalised. We are at the tail end of our discussion," he said, adding that what they need are the voters.
"We are definitely sure that we can succeed, because the number of people, especially the youths and some very responsible people that have contacted us and expressed their support for the convention is overwhelming," he said in response to whether they stand any chance with just less than a month to go.
According to the NRP leader, they will let Gambians know when the convention is going to take place, and how it is going to happen, latest by Thursday (today).
While expressing confidence that there will be an agreement, after the talks, Bah who lost on two occasions to President Jammeh said with the NRP, PDOIS and GPDP alliance, change can be effected come 24th November.
"We can effect a positive change in this country," he declared.
The NRP leader dispel suggestions that he has been bribed in order not to join any alliance, saying that those making such comments are those disgruntled people who have failed to put them on board their bandwagon.
"They will always lie. They even said that we were given money. Tell me what will I do with D3 million, which is not even enough for my two days fish money? That is a joke, because if Hamat Bah is taking money, it will be a lot of money," he emphasised.
These, he said, are the type of misinformation people will spread in order to get him, but they will never succeed because, as he put it, "we are committed and determined in what we believe in."
Read Other Articles In Article (Archive)