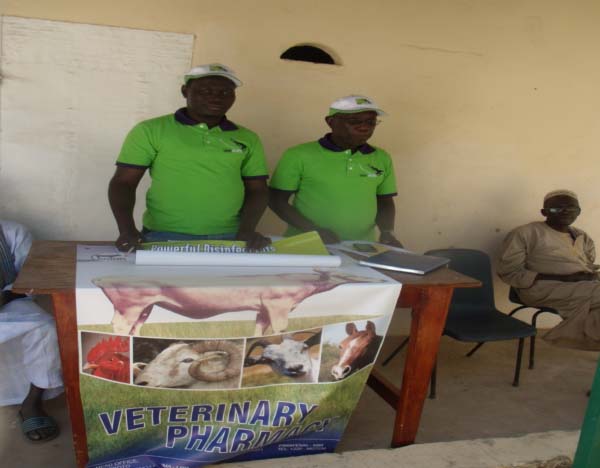 Agro Vet has opened a veterinary pharmacy in the North Bank Region to respond to the needs of cattle farmers and herders, who want access to quality and affordable medicines to boost animal production.
The proprietor of Agro Vet spoke of the need for livestock and small ruminants' farmers to ensure proper and timely treatment against disease to enhance animal production and productivity.
Dr. Bakary Touray, speaking recently in Farafeni North Bank Region at the inauguration of veterinary medicines outlet to boost animal production, said proper treatment of animals with quality drugs would contribute immensely to complement the government's efforts in the attainment of food self-sufficiency.
Dr. Touray called on farmers to desist from buying backyard or fake drugs from dealers, noting that such drugs have negative effects on the health status of animals.
He thanked the government for attaching great importance to animal health, citing the establishment of the National Veterinary Council to ensure that right structures and drugs are imported into the country.
He noted that theright veterinary medicines are essential for healthy livestock and meat production to promote food quality.
Momodou Darboe, regional livestock officer for NBR, noted that the establishment of an outlet in Farafenni would create a market and CRR North for cattle farmers and livestock officers.
He said NBR has over 75, 000 heads of cattle and called on the farmers to adhere to the advice of the livestock officers on the management and treatment, to safeguard quality meat and milk consumption.
The NBR livestock official said the department of Livestock Services fully supports and will cooperate in the attainment of quality health for animals to enhance production.
Alhaji Sambujang Jagne and Alhaji Lamin Keita, community leaders and farmers, applauded Agro Vet for the foresight in promoting animal production and poverty reduction.
Top officials of AFPRC General Hospital, Regional Health Management Team, Security and cattle owners and herders, attended the occasion. 
Read Other Articles In Article (Archive)