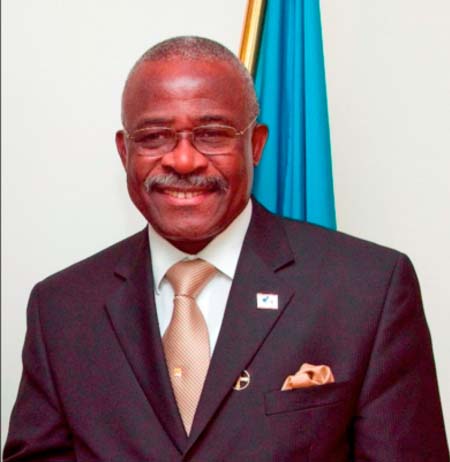 According to a press release dated 3 November 2015 in Rome, the Republic of Burundi and the United Nations International Fund for Agricultural Development (IFAD) signed an agreement to finance the second phase of the Value Chain Development Programme (PRODEFI-II).
The total cost of the PRODEFI-II is US$44.8 million. The funding comprised a $36.6 million IFAD grant and an additional grant of $4.9 million from the IFAD Adaptation for Smallholder Agriculture Programme (ASAP) Trust Fund.
The government of Burundi will contribute $3.1 million and the beneficiaries an additional $0.3 million.
The agreement was signed in Rome by Tabu Abdallah Manirakiza, Minister of Finance of the Republic of Burundi, and by Kanayo F. Nwanze, President of IFAD.
The second phase of the PRODEFI aims to strengthen the achievements of the first phase of the programme in the provinces of Bubanza, Cibitoke, Gitega, Karusi, Kayanza, Muramvya, Ngozi, as well as the province of Muyinga.
The new programme will intensify crops and livestock production to improve food security and beneficiaries' nutritional status. The IFAD's ASAP funding will be used to increase rural households' resilience to climate change. 
The programme will develop milk and rice production, processing and marketing as well as promote youth employment.
To ensure the sustainability and impact, PRODEFI-II will build the capacity of local farmers' organizations through training, particularly in natural resource management.
It is expected that programme activities will increase the incomes of the smallholder farmers taking part and facilitate access to rural finance.
"The approval of the PRODEFI-II by IFAD Executive Board in September 2015 underscores the Fund's longstanding partnership with the government of Burundi to promote economic growth in rural areas and fight rural poverty," said Rym Ben Zid, IFAD Country Programme Manager for Burundi.
The programme will be implemented by the Ministry of Agriculture and Livestock and will reach 33,534 rural households.
It is estimated that at least 30 per cent of the beneficiaries will be women, including those who head households and 30 per cent young people.
Since 1980, IFAD has invested a total of $210.2 million in 11 programmes and projects in Burundi. This has generated a total investment of $421.7 million, benefiting 613,579 households.
Read Other Articles In Article (Archive)