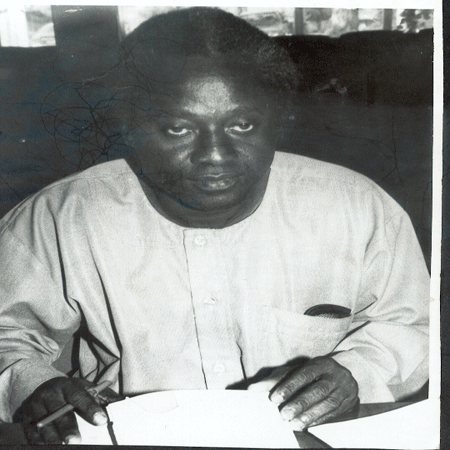 Mr. Halifa Sallah, the spokesperson of National Alliance for Democracy and Development (NADD), has postulated that the African continent is at a crossroads and has become an object of pity for some and of mockery and laughter for others.
Mr. Sallah, who is on the verge of launching a book entitled "Treatise on Founding a Federation of African Republics," which is currently the subject of scrutiny both within and without the country, made these remarks at a press conference held at the NADD Bureau yesterday.
According to Mr Sallah, Africa is considered to be a paradox being potentially the richest continent on earth but currently harbouring the poorest people on the face of the earth.
"40% of its population are living on less than one dollar a day. One out of every 10 Africans are potentially on the move from their place of birth because of conflict or poverty," he said.
In Mr. Sallah's view, it is considered an achievement by many to enter 'fortress Europe,' which is increasing its immigration budget to keep away those in search of greener pastures.
"No identity, no homeland which we can be proud to call our own. No dignity, no esteem, no protection or security from poverty, our people are still among the wretched of the earth", he said, adding that most African leaders are in the defensive concerning the prevailing predicament.
A typical demonstration of this condition, Mr Sallah advanced, is the tendency of African leaders to be merely protesting against excesses of dominant world forces.
He added that this has led to the impression that the future of the continent is a hopeless one as it contributes only 2% to world trade and attracts only 1% of Foreign Direct Investment with some claiming that Africa's place in the world economy is insignificant.
Mr. Sallah stipulated that in order to redeem Africa from this despicable predicament requires an intellectual response, saying that his new book constitutes one of those responses.
Meanwhile the book, to be launched in The Gambia on 25thMay 2008 at the Paradise Suites Hotel, takes a discursive approach in guiding the reader through the history of the continent and help to gauge Africa's position in the world at different phases of its existence.
Having been already launched in the United Kingdom and Sweden, the book has been referred to by some as an encyclopaedia on Pan Africanism and as a handbook on African Unity, Democracy and Development.
Read Other Articles In Article (Archive)