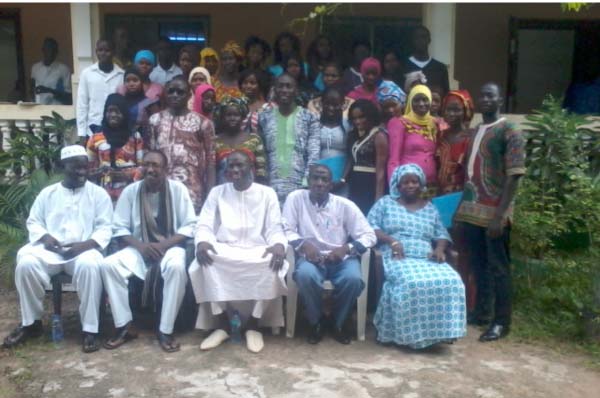 The National Enterprise Development Initiative (NEDI) on Tuesday concluded a 5-day food processing and preservation training for 30 young men and women within the Greater Banjul Area.

The capacity building forum, held at Wellingara horticultural centre, was organised with the financial support of the Gambia Commercial Agriculture and Value Chain Management Project (GCAV).
Speaking on the occasion, Landing B. Sanneh, NEDI general manager, said training youth on horticultural products processing and preservation will help in adding value to agriculture in the drive to food self-sufficiency.
He explained that the training will also help build the capacities of young people to be able to generate money to earn a living for themselves, support their families as well as contribute to the development of the nation.
"The training is meant to create youth employment as well as encourage agriculture, the best enterprise," Mr Sanneh said.
Lamin Darboe, executive director of National Youth Council, said the agricultural value chain is important to food sufficiency.
He called on stakeholders to continue supporting the young people "as they are the solution poverty eradication as well as the attainment of food self-sufficiency and security".
"It is worthwhile to invest in youth than any other sector," Mr Darboe said.
He affirmed that training youth on food processing and preservation will help add value to the products for both local consumption and export.
Alieu K. Jammeh, minister of Youth and Sports, said Africa has abundant resources but is still the highest importer of food items.
"The Gambia yearly spend billions on food import," he said. "The money we spend to import rice, cooking oil and other products could be used to strengthen our education, health, road and other sectors."
Jerreh Sanneh, a representative of the KMC Mayor, said investing in youth means investing in the future, adding that a country without productive youth is bound to fail.
Momodou Lamin Darboe, director of Wellingara horticultural centre, said empowerment cannot take place without developing the knowledge of those involved.
Read Other Articles In Article (Archive)